Sports
"Virat Kohli can't blame the poor show of Royal Challengers Bangalore."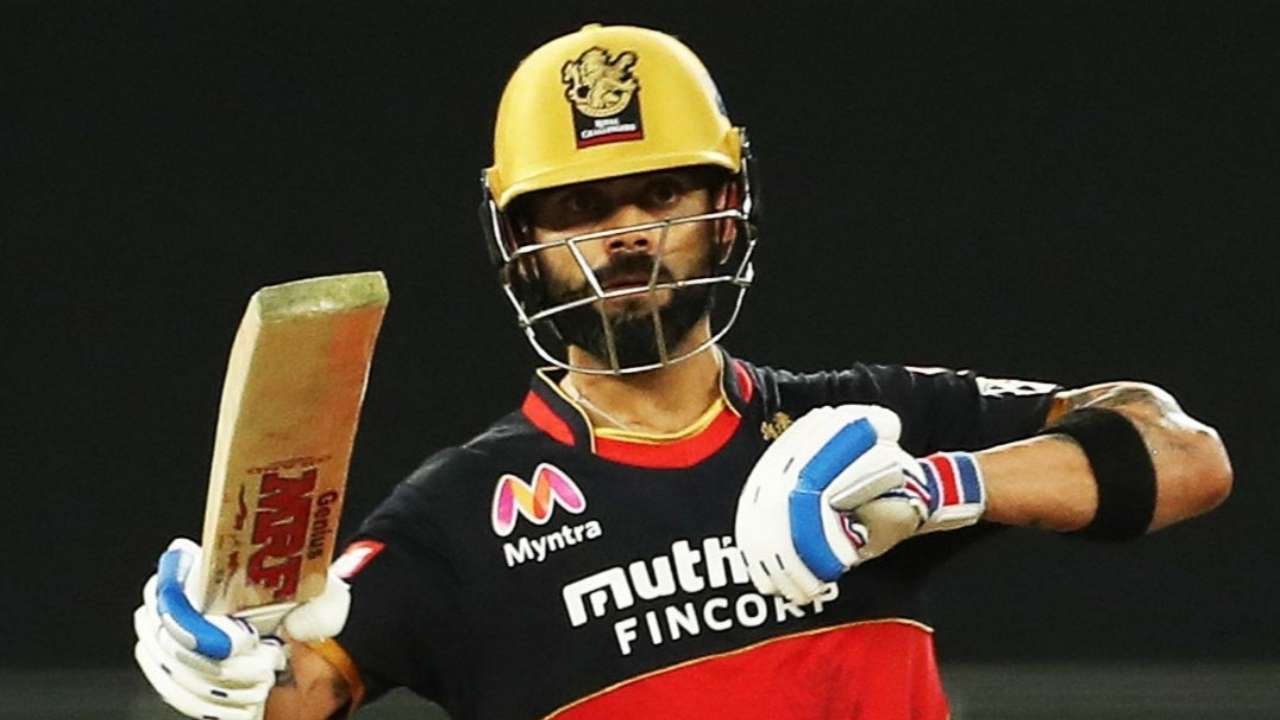 Virat Kohli's Royal Challengers Bangalore endured yet another poor tournament at IPL2020 after crashing in an eliminator clash with Sunrisers Hyderabad. This has extended the trophy waiting period to another year and has increased Virat Kohli's trophyless run as captain since he was captain at IPL 2013. As a result of IPL2020, there was a reaction between former Indian batters and Kolkata. Knight Riders captain Gautam Gambhir says Virat Kohli should resign as captain. Gambir quoted an example of how people like Rohit Sharma and MS Doni made a difference on their side as skippers.
However, former Indian batter and cricket commentator Akash Chopra disagreed with Gautum Gambir, saying Virat Kohli was not responsible for the situation at Royal Challengers Bangalore.
"Gautam Gambir believes it would be a national misfortune if Rohit Sharma wasn't the T20I captain of India because Rohit Sharma is the most successful captain of the IPL. But the RCB with Kori If the team was given to Rohit, would they have won two, three, or four of the five titles MI had won? Rohit as captain is outstanding, I love him a little But can the Mumbai Indians success story be equated with India? That's my question. Is it because of Kori's team just because it's not working? "Akash Chopra said on the Facebook page.
Can't give captain to IPL success
Aakash Chopra also purely IPLed the captain of the Indian Cricket Team, although Rohit Sharma was great and his captain was the ultimate difference that Mumbai Indians would be one of the greatest teams in the Indian Premier League.
"They can't make him a captain right now. I know it's not fair, I know it's difficult, but this is what it is. It can't happen now for a simple reason. There aren't many T20 games right now. Wait a minute and be cool. He can't be the captain now. Kori is now the captain and this team I don't think there will be a change in captain, "chopra added.
The Mumbai Indians have solidified their reputation as one of the biggest aspects of the IPL after defeating Delhi Capitals in the IPL 2020 final to win their fifth title. This was Rohit Sharma's sixth IPL title, which won as a Decan player in 2009. India will play 3 ODIs and 3 Twenty20 Internationals in Australia from November. Rohit Sharma misses the Limited Overseries due to a hamstring injury, but Virat Kohli leaves the tour to give birth to a child with his wife Anushka Sharma after a pink ball test in Adelaide.
"Virat Kohli can't blame the poor show of Royal Challengers Bangalore."
Source link "Virat Kohli can't blame the poor show of Royal Challengers Bangalore."