World
Trump: Trump is back-on the Bydens Christmas tree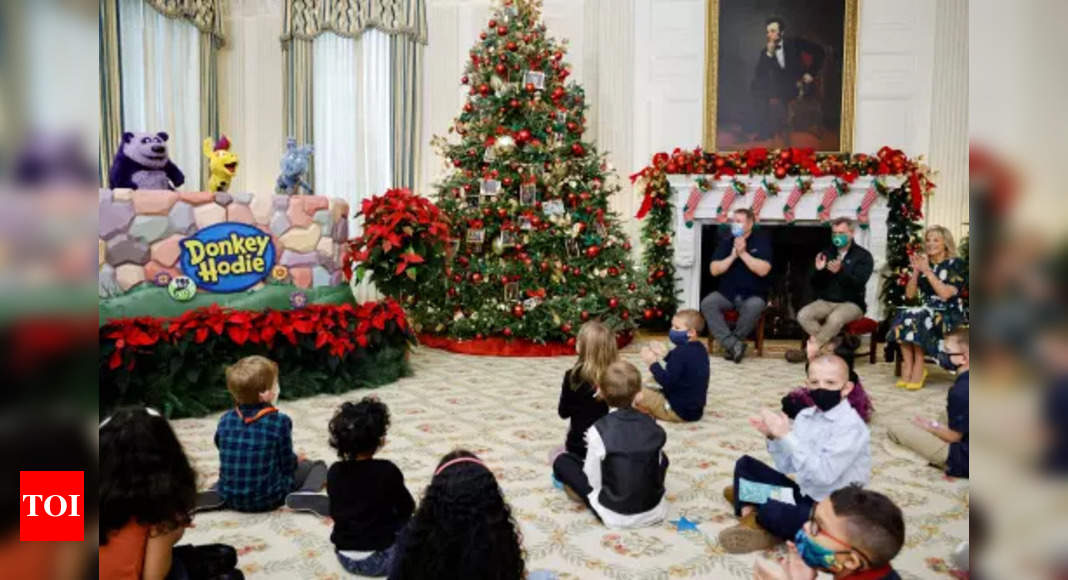 Washington: Donald Trump is back at the White House-at least in the form of a photo hanging on the Bydens Christmas tree released Monday.
It is no exaggeration to say that there is bad blood between Trump and Biden. This is largely because Trump is pushing for an unprecedented attempt to convince Americans that Joe Biden didn't actually beat him in the 2020 presidential election.
However, the theme of this year's Christmas decoration, First Lady Jill Biden's "Gift from the Heart," delivers the goodwill of the season.
A photo of Trump and his wife Melania's gold frame is adorned in a tree in the state cafeteria, along with a snap of the families of President Obama, President Bush, President Regans, and President Carters.
Once again, a photo of the first family, including Trump, decorates the hallway. Hanging on another wall are framed holiday greeting cards from Biden, Obama and Trump.
Some Christmas truce is in contrast to the bitter relationship between Trump and Biden.
After Biden's victory, Donald and Melania Trump wrote a long-standing traditional invitation to tea for the retiring president and first lady to succeed them.
In another turmoil to the White House's milder habits, Trump never hosted his Democratic predecessor Barack Obama for the official portrait release.
Republicans also haven't hung his own portrait on Biden's White House.


Trump: Trump is back-on the Bydens Christmas tree
Source link Trump: Trump is back-on the Bydens Christmas tree