Sports
Three T20 World Cup European Qualifiers canceled due to COVID-19 pandemic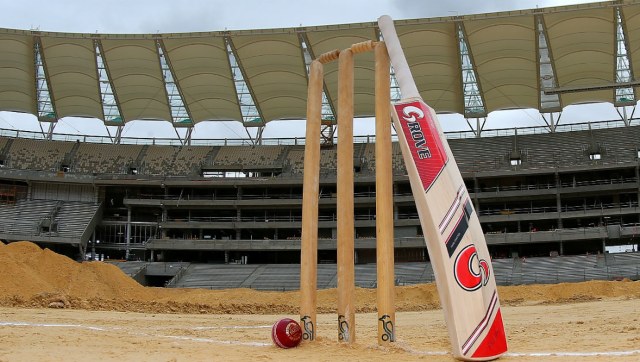 Dubai: Three T20 World Cup Subregional European Qualifiers, a pass-weight tournament to the 2022 Men's Showpiece event in Australia, have been canceled for COVID-19, the ICC said Friday.
Finland was scheduled to host its first ICC event in the Subregional Europe A and B Qualifiers starting next month.
The European B Qualifier, with hosts Germany, Gibraltar, Greece, Guernsey, Hungary, Luxembourg and Sweden, was scheduled to take place from June 30th to July 5th.
In the A qualifying, Bulgaria, Cyprus, France, Israel, Italy, Malta, Norway and Spain were scheduled to compete until July 13th three days later.
The European C qualifiers that Belgium planned to hold between July 5th and 10th included Austria, Belgium, the Czech Republic, Denmark, the Isle of Man, Portugal, Romania and Serbia.
"Unfortunately, we had to cancel the three T20 World Cup Subregional European Qualifiers scheduled to start next month as a result of the COVID-19 pandemic," the ICC event manager said in a statement.
"… Due to the COVID-19 restrictions and the short timeline that allowed the European season to take the next step in the route, there was no choice but to cancel.
"We thank the Cricket Finland, the Belgian Cricket Federation, and all the participating members for their cooperation in making this decision."
Italy, Germany and Denmark will qualify from the European Subregional Qualifiers A, B and C, respectively, determined by their position in the ICC T20I Team Rankings as of April 30, 2020.
They will participate in Jersey in the T20 World Cup European Qualifiers scheduled for October 15-21, 2021 in Spain, and will win two qualifying spots in the A or B Global Qualifiers.
Two other events on the 2022T20 World Cup Pathway have also been postponed.
The T20 World Cup Americas Qualifier will be held in Canada from July 17th to 23rd, with host countries Argentina, Bahamas, Belize, Bermuda, Cayman Islands, Panama and the United States participating, but traveling with the government. It was postponed due to the limitation of.
The new dates and host countries will be confirmed in due course.
The Asian B qualifiers, including Bhutan, China, Malaysia, Myanmar, Hong Kong and Thailand, scheduled to be held in Malaysia from July 11th to 17th, have also been postponed.
Currently, it will be performed in Malaysia from November 9th to 15th. Due to the widespread quarantine requirements in Malaysia and the return of visiting teams to their respective countries, it was decided to postpone.
In addition, Malaysia-sponsored Women's T20 World Cup Asian Qualifiers will have a new final date from 22nd to 28th November.
Bhutan, China, Hong Kong, Kuwait, Myanmar, Nepal, Malaysia and the United Arab Emirates are all ready to compete, and the date change allows Malaysia to host both events in succession.
Three T20 World Cup European Qualifiers canceled due to COVID-19 pandemic
Source link Three T20 World Cup European Qualifiers canceled due to COVID-19 pandemic