World
Taliban: The Taliban is unable to handle law and order in Afghanistan as the country faces an economic crisis and uncertain security conditions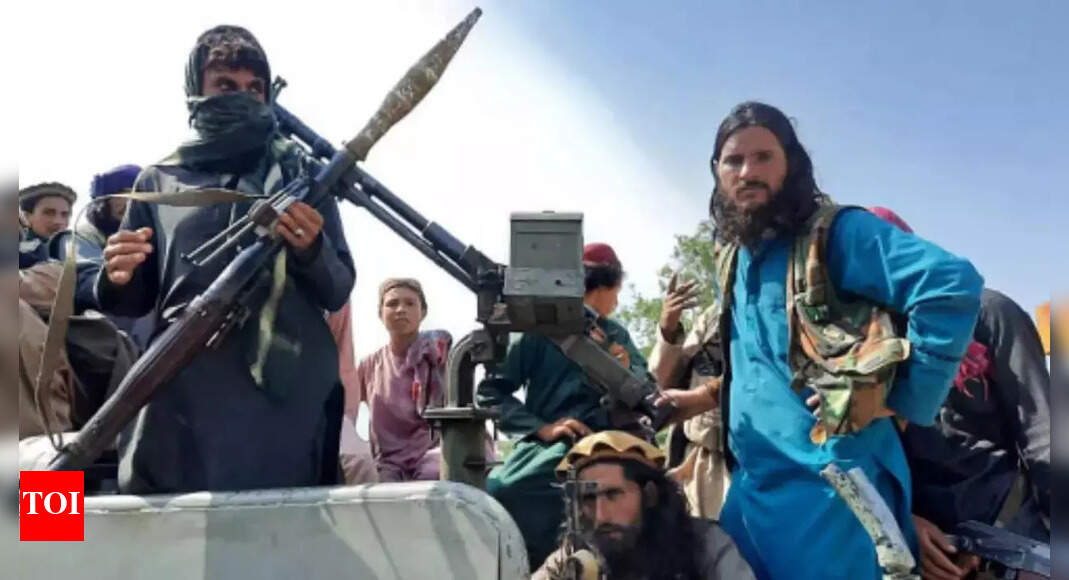 Kabul: Under the new Taliban administration, law and order remain fragile throughout Afghanistan, the economy is declining, and the security situation for traders and civilians is uncertain.
After failing to provide security and security to Afghan businessmen, the Taliban allowed traders to carry weapons for protection.
According to Khaama Press, the Ministry of Home Affairs of the Islamic Emirate of Afghanistan has announced that it will allow Afghan traders to carry weapons after resolving technical issues.
Following the Taliban takeover on August 15, all people and governments have been disarmed and no one but the Taliban can carry weapons.
Saeed Khostai, a spokesman for the Interior Ministry, said in a statement that the Islamic Emirate of Afghanistan is committed to ensuring the safety and security of Afghan traders and investors and solving their problems. Khaama Press reported.
Despite these measures, one area where the Taliban has consistently failed is the security of civilians, especially the minority.
Di Valerio Fabri, who writes on Geopolitica.info, is currently facing the greatest challenges of managing the country's governance as the Taliban suffers from the tag of being a "rogue nation" exiled from the international community. Said that.
"Furthermore, the rise of terrorist attacks by Islamic State-Korasan (ISKP) raises questions about the Taliban's ability and willingness to protect religious minorities and Afghan civilians. Unless we step up to, Afghanistan is definitely destined to descend. We have entered a civil war. "
The Afghanistan economy, which has already deteriorated since the Taliban's acquisition of Kabul, has warned the International Monetary Fund (IMF) that it could shrink by more than 30% in the coming months.
According to a report published in the Asia Times, the country's financial position is constantly moving towards a complete economic collapse as the Taliban overthrows a democratically elected government in Afghanistan.
Afghanistan is upset about warning that the United Nations may be in a catastrophic famine situation, the Asia Times quoted a report from the IMF. Economic instability can be tracked from the time the Western army decides to withdraw the army from the country.


Taliban: The Taliban is unable to handle law and order in Afghanistan as the country faces an economic crisis and uncertain security conditions
Source link Taliban: The Taliban is unable to handle law and order in Afghanistan as the country faces an economic crisis and uncertain security conditions