Health
Sydney will end COVID-19 lockdown next week after vaccination rate reaches 70%, Health News, ET Health World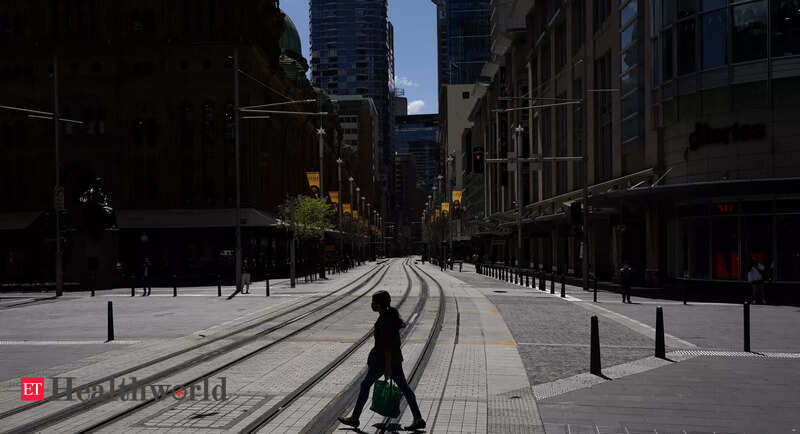 By Renju Jose
Sydney-Australia's largest city appears to end its blockade for almost four months after reaching its 70% full vaccination target, so authorities say Sydney will further relax COVID-19 restrictions from Monday. Said.
Fully vaccinated people in New South Wales (NSW) leave home for any reason, including visiting pubs, retail stores, cinemas, and gyms that are reopening under strict social distance rules. can do.
The number of vaccinated visitors who can gather at home will double to 10 and the limit for vaccinated weddings and funerals will be raised to 100. Masks are not required in the office.
The state uses a vaccination passport system to ensure that fully vaccinated people remain under strict stay-at-home orders until December 1.
Prime Minister Dominique Perotet told reporters Thursday in Sydney.
Australia's largest cities, Sydney and Melbourne, and the capital, Canberra, have been blocked for weeks to quell the outbreak of the Delta, squeezing Australia's A $ 2 trillion ($ 1.5 trillion) economy for years. We are on the verge of a second recession.
Authorities in these cities are aiming to stop trying to eliminate the virus and gradually lift restrictions as the adult population's vaccination coverage exceeds 70%, 80% and 90%.
Australia was largely virus-free for most of the year until the third wave of infection caused by the fast-moving Delta spread to the southeast.
Still, the number of coronaviruses is relatively low, with approximately 120,000 cases and 1,381 deaths. Daily infections in New South Wales fell to their lowest on Thursday at 587 in more than seven weeks, while cases in Victoria rose to 1,638, with the second highest daily increase in infections.
States with very few cases border with New South Wales even after full immunization levels reach 80%, fearing that a rapid resumption could overwhelm their health care system. He says he won't get close to Victoria.
($ 1 = 1.3734 Australian dollars)


Sydney will end COVID-19 lockdown next week after vaccination rate reaches 70%, Health News, ET Health World
Source link Sydney will end COVID-19 lockdown next week after vaccination rate reaches 70%, Health News, ET Health World