Sports
Sofia Goggia wins Super-G race, wins 3-3 in Lake Louise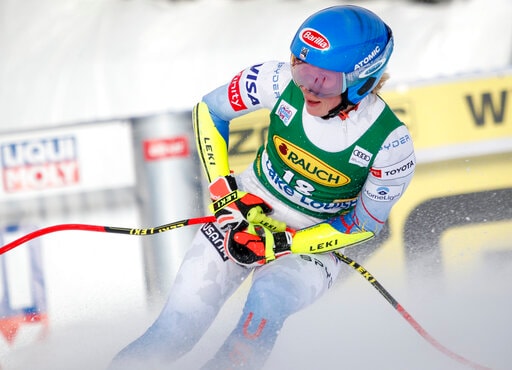 Lake Louise, Alberta: Sophia Goggia won the World Cup Super-G on Sunday and won the race at Lake Louise 3-3.
The 29-year-old Italian finished in 1 minute 18.28 seconds on a cold day, 0.11 seconds ahead of Swiss racer Lara Gut-Behrami. Austria's Mirjam Puchner finished 29th to 3rd overall, while two-time Olympic champion Mikaela Shiffrin finished in 6th place after dealing with a back illness.
Gogja has won two downhills on the Lake Louise Hill, which leads to the Super-G race. She was the 14th racer on Sunday's course and was slightly behind Gutberami's time in the 3rd interval. However, Gogja found speed at the bottom of the course.
Gogja has won the World Cup for the 14th time and has won the Super-G for the first time since 2019. She tries to defend the Olympic downhill title at the Beijing Olympics two months later.
Gut Berami won the 62nd World Cup podium. She became a world champion thanks to Super-G, who won Italy last February.
___
Other AP skis: https: //apnews.com/hub/skiing and https://twitter.com/AP_Sports
Other AP Winter Olympics: https: //apnews.com/hub/winter-olympics
Read all the latest news, latest news, coronavirus news here.


Sofia Goggia wins Super-G race, wins 3-3 in Lake Louise
Source link Sofia Goggia wins Super-G race, wins 3-3 in Lake Louise