World
Seven West Media's deal with Google in Australia could have a significant impact on tech companies and news media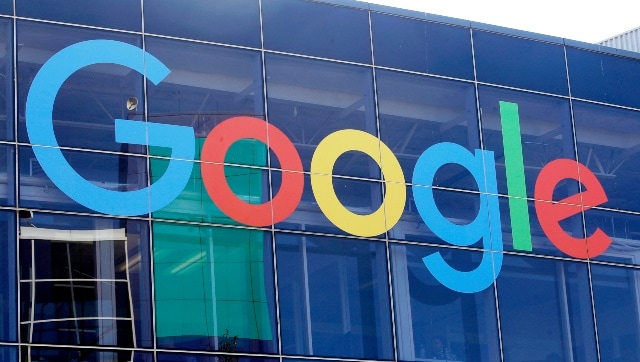 The Australian Government is trying to enact a "News Media Negotiation Code" before the current parliamentary session ends on February 25.
Do search engines and news aggregators have to pay for news websites whose links appear on the platform? This is an important question at the heart of the ongoing conflict between the Australian government and tech giants Google and Facebook.
The controversy becomes more and more relevant when viewed in the context of declining revenues for traditional media companies and increasing the shift of people to online sources.
Against this background, Google announced its "News Showcase" initiative last year, which pays publishers to curate news articles for the service. The service also provides users with access to paywall content. On Monday, Seven West Media became Australia's largest news media business with a deal with Google under the NewsShowcase service.
What is a quarrel?
The Australian Government is trying to enact a "News Media Negotiation Code" before the current parliamentary session ends on February 25.
The mandatory code of conduct proposed by the government aims to ensure that Google and Facebook pay Australian media companies fairly for using news content sucked up by tech giants from news sites. .. Google is resisting Australia's plans. Because it doesn't have much control over the amount it has to pay.
In the Australian system, if the online platform and news business cannot agree on the price of news, the arbitration committee will make a binding decision on payment.
On January 22, when the government proceeded with plans to force tech giants to pay for news content, tech giants threatened to make search engines unavailable in Australia.
Country Prime Minister Scott Morrison immediately counterattacked and was quoted by Associated Press "We do not respond to threats," he says.
"Australia is making our rules about what we can do in Australia," Morrison told reporters in Brisbane. "It's done in our parliament. It's done by our government, and that's how it works here," he said.
As part of that, Google claimed that the code was "infeasible" and said that the ability to freely link between websites is fundamental to any search engine, including: India Express..
We also oppose a clause that requires a 14-day notification period to notify news publishers of algorithm changes and certain "internal practices." It claims that this leads to delayed updates.
Facebook also states that if the code is passed, it will remove the Australian's ability to post news content on its platform.
Implications
The conflict highlights Australia's leading role in the global movement against the massive impact of US tech giants on the news business.
Later media industry financial predicament COVID-19 (new coronavirus infection) (# If there is no character limit, add parentheses when it first appears
The pandemic has led the Australian government to adopt Google and Facebook. According to a report by Morgan Stanley, the average decline in media company stock prices in 2020 was 52%.
There are also other indicators of financial distress. last year, OK! And Harper's Bazaar, And such as local newspapers Manly Daily And Wentworth courier Stopped printing plate as pointed out by Sydney Morning Herald.. By May 2020, more than 600 people in the country's media industry had lost their jobs.
Meanwhile, competition regulators estimate that for every A $ 100 spent on online advertising in Australia, almost one-third, excluding classified ads, goes to Google and Facebook.
Therefore, it is not surprising that domestic media companies want to take advantage of the mandatory codes of conduct currently under discussion.
Google says search engines will be unavailable in Australia, so much attention is being paid to whether to remedy the threat in the event of such a situation. Google Australia reportedly made A $ 4.8 billion in revenue and A $ 134 million in profits in 2019.
But money is not the only thing at stake.As pointed out in the article BBCThe broader concern is whether Google wants to show modern democracy how competitors can offer a fully viable alternative to its services.
Google has a reason to be afraid of such scenarios. Earlier this month, Scott Morrison said he was confident that Microsoft could fill the void if Google carried out a threat to remove search engines from Australia.
In a statement, Microsoft President Brad Smith said he and Microsoft CEO Satya Nadella "completely" told Prime Minister Scott Morrison and Communications Minister Paul Fletcher at an online meeting last week. He said he was "supporting".
The Responsible Technology Center of the Australian Institute, an independent think tank, welcomed Microsoft's stance and urged Google to withdraw the threat of shutting down search services in Australia.
Bing is Australia's second most popular search engine, but with a market share of only 3.6%, according to web analytics service Statcounter. Google says it has 95 percent.
Belinda Barnet, senior media lecturer at Swinburne University, said Bing and other search engines could fill the void left by Google and benefit.
"People need to understand that they aren't as personalized as Google's search ads, so for example, Bing doesn't know you're in the yoga pants market and frankly doesn't care," Burnett said. It was.
Therefore, it is clear that the ongoing Google-Facebook controversy in Australia could set a precedent for the future and affect other parts of the world.
There is input from AP
Subscribe to Moneycontrol Pro for £ 499 for the first year. Use code PRO499. Limited time offer. * T & C applies
Seven West Media's deal with Google in Australia could have a significant impact on tech companies and news media
Source link Seven West Media's deal with Google in Australia could have a significant impact on tech companies and news media