Entertainment
Salman Khan on how Mahesh Manjurekar continued to make his films despite fighting cancer | Hindi Film News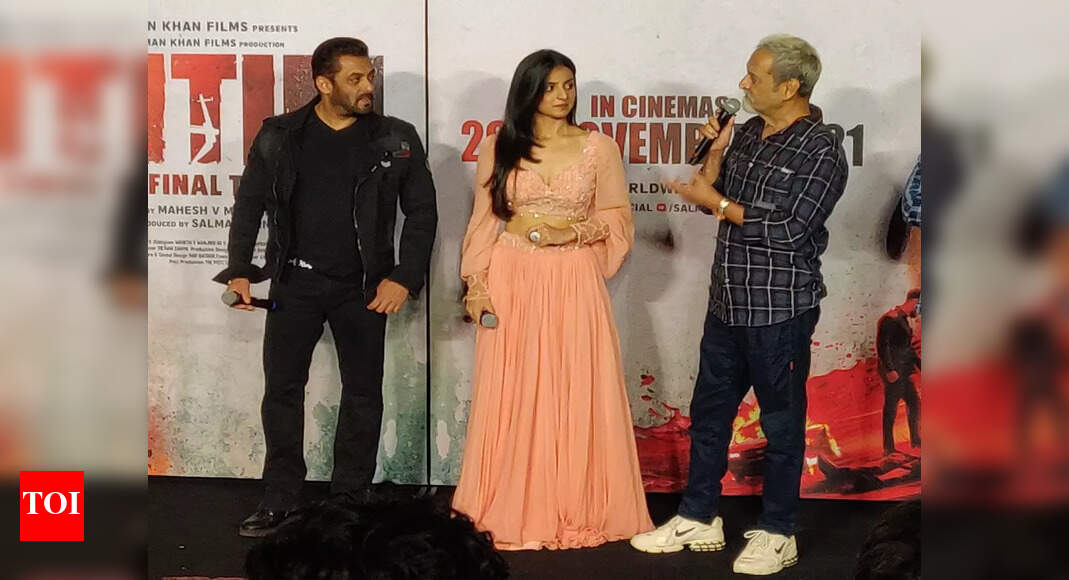 Mahesh Manjurekar was discovered in cancer during the filming of his next director, Antim: The Last Truth. Interestingly, the filmmaker continued to make films while he was fighting the disease. When he arrived for the launch of his movie trailer, Aayush Sharma and Salman Khan starred, the latter about the director, and how his passion for the movie made him work even in his difficult times. Opened about.
"He had never told us before. As soon as he finished part of the shoot, he had surgery on himself," Salman said.
"I lost 35 kilos. I was diagnosed with cancer while filming the last part of Antim, but I don't have cancer today," Mahesh said while fighting cancer. rice field.
"I was fortunate that chemotherapy didn't affect me. I had chemotherapy through filming. I had surgery later. It was my passion for work that drove me. It didn't shock me when I learned that I had cancer. I know that so many people have cancer and they fight and survive. "
When they released a movie trailer on the Mumbai Multiplex, Salman wanted a good time to return to the cinema. "There is no substitute for a big screen. Did you feel the chair move with the music? So a small phone never replaces a cinema (experience)."

Salman Khan on how Mahesh Manjurekar continued to make his films despite fighting cancer | Hindi Film News
Source link Salman Khan on how Mahesh Manjurekar continued to make his films despite fighting cancer | Hindi Film News