Business
Prime Minister Modi will transfer about 19,500 rupees to farmers over 9.75 rupees under PM-KISAN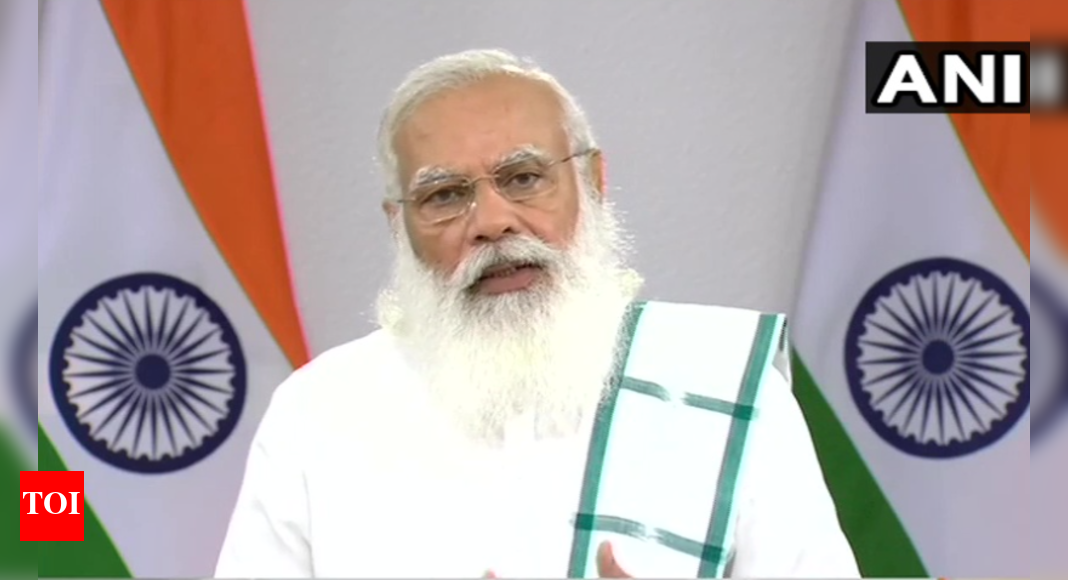 New Delhi: On Monday, Prime Minister Narendra Modi effectively transferred approximately Rs. 19,500 to beneficiary farmers of Rs. 9.75 and above under the government's PM-KISAN scheme.
As a result, the government has so far transferred nine installments of approximately 1.57 rupees to farmers under the Pradan Mantrixan Samannidi (PM-KISAN) scheme.
After announcing the amount, the Prime Minister spoke with beneficiaries of the scheme from all over the country.
Under the PM-KISAN scheme, families of eligible beneficiary farmers will be provided with an annual economic benefit of 6,000 rupees, each paid in three equal four-month installments of 2,000 rupees.
The scheme was announced in February 2019 in budget. The first installment payment was from December 2018 to March 2019. The funds will be transferred directly to the beneficiary's bank account.
Agriculture Minister Narendra Modi addressed a virtual event in front of the Prime Minister, saying that the central government paid about Rs 1.37 to beneficiaries under this system before the ninth installment payment. Stated.
The government has linked PM-KISAN beneficiaries of Rs 228 million with the Kisan credit card scheme, which has so far available loans of up to Rs 232 million.
He also said that farmers worked hard despite the COVID-19 challenge and secured bumper production last year. Due to the continued efforts of the farmers, better production is expected in the coming days.
Mr Tomar expressed concern about the shortage of cooking oil and legumes and said the government is focusing on expanding domestic production through several schemes to increase the country's dependence on imports.
Kailash Choudhry, Minister of Agriculture of Shoba Kalandraier, and Secretary of Agriculture Sanjay Agarwal were among the state ministers and officials who attended the event.


Prime Minister Modi will transfer about 19,500 rupees to farmers over 9.75 rupees under PM-KISAN
Source link Prime Minister Modi will transfer about 19,500 rupees to farmers over 9.75 rupees under PM-KISAN