Entertainment
Photo: When Kushi Kapoor takes a Kathak lesson from his cousin Shanaya Kapoor | Hindi Movie News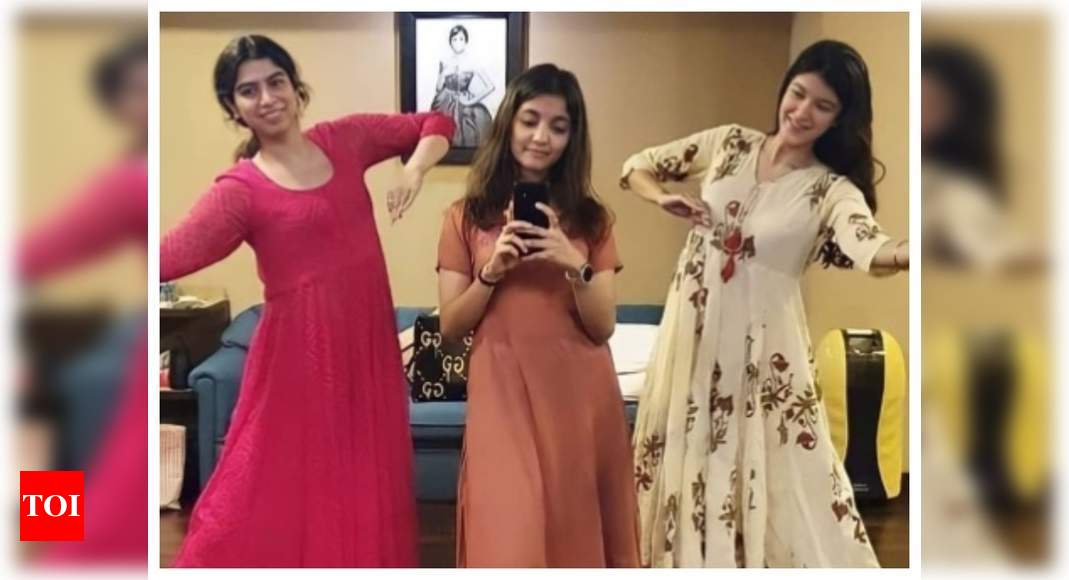 After Janhvi Kapoor, attention is now focused on Khushi Kapoor, the second daughter of Sridevi and Boney Kapoor. The young diva hasn't made her big Bollywood debut yet, but she seems to be starting the same preparations.
You can see a picture of her star daughter becoming a hot topic on social media and taking Kathak lessons from her cousin Shanaya Kapur.
Check out the pictures here:


In the photo, Kushi can be seen posing with Shanaya in a classical dance. The trainer clicked on their photo while she was standing between them. Kushi looked cute in pink salwar kameez, while Shanaya looked great in traditional off-white costumes. You can also see Shanaya's Ghungroo in the photo.
In an interview with the Bombay Times, Bonnie Kapoor said, "I have resources, but I'm her father and tend to be spoiled, so I want someone else to launch her. I can't afford to do that as a filmmaker. It's not good for actors either. "
In more detail, he added, "I want Kushi to find his foothold. She will be launched by someone I admire and someone I feel safe and secure."
Meanwhile, Shanaya made her debut as an assistant director of Janhvi Kapoor's stirrer "Gunjan Saxena: Cargill Girl".

Photo: When Kushi Kapoor takes a Kathak lesson from his cousin Shanaya Kapoor | Hindi Movie News
Source link Photo: When Kushi Kapoor takes a Kathak lesson from his cousin Shanaya Kapoor | Hindi Movie News