Tech
Phone to change color to run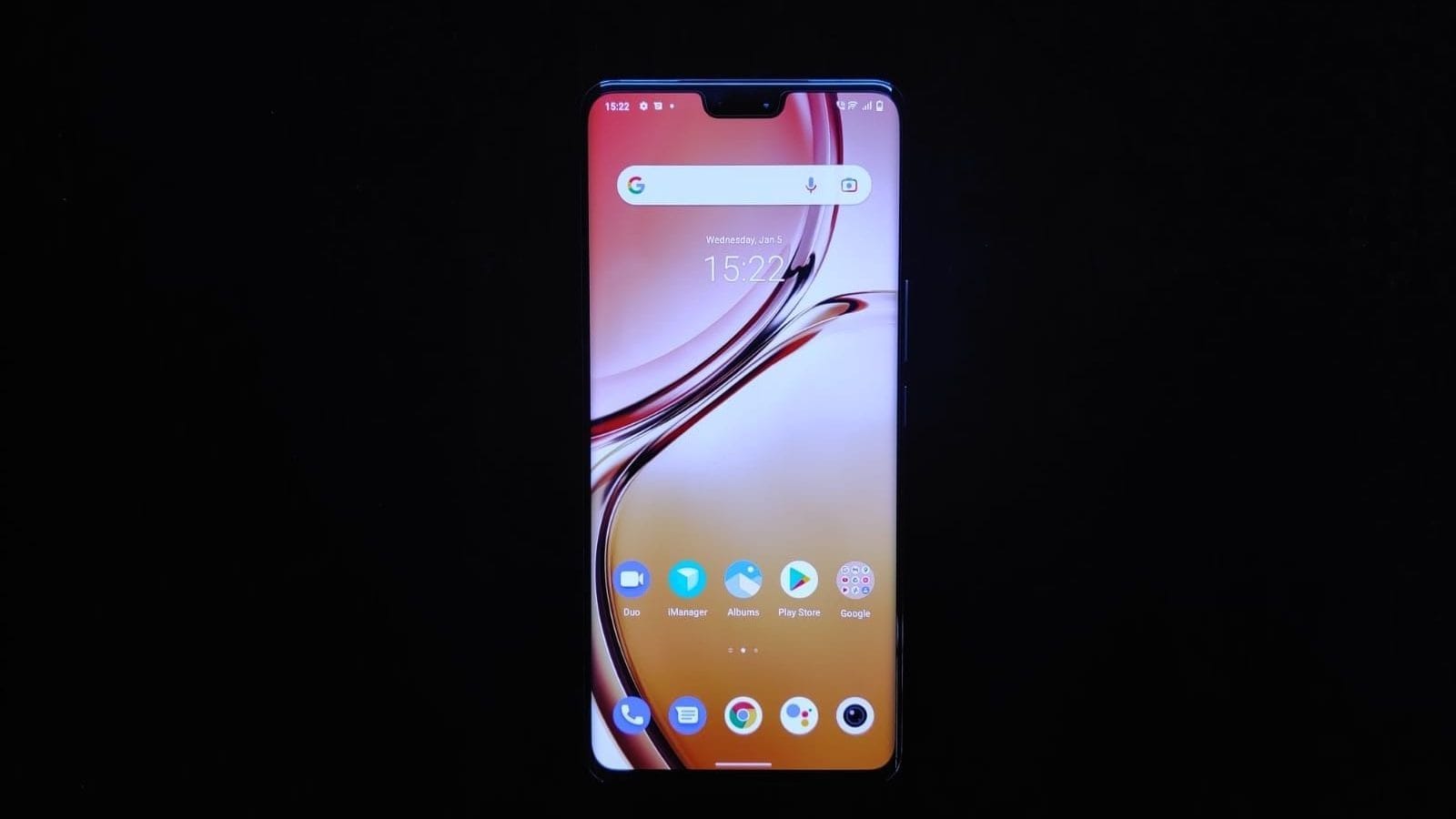 The Indian premium smartphone market is extremely competitive. With so many smartphones available in categories with Rs less than 40,000, it's not easy for users to choose the smartphone that best fits their budget and requirements. Given the fierce competition, smartphone makers are pulling out all the tricks of the book to attract customers. Vivo is the latest manufacturer to offer a color-changing back panel that no one has ever tried in the smartphone market.
Vivo V23 Pro is a direct competitor such as the OnePlus 9R, Realme GT Neo 2 and Oppo Reno 6 Pro 5G. Smartphones are priced at over 38,990 rupees for the base 8GB RAM + 128GB storage variant and 43,990 rupees for the 12GB RAM + 256GB storage variant in India. Beyond the color-changing back panel and dual front cameras, smartphones offer many promising features. I've been using Vivo V23 Pro for the past few weeks and this article will explain what I like and dislike about smartphones. Finally, spend money on the Vivo V23 Pro or other similar options on the market. Let's enter.
design
Design is what Vivo focuses most on this smartphone. Of course, there is an AG fluorite glass back panel that changes color from golden to coral when exposed to sunlight or UV light. This is arguably the most eye-catching feature of smartphones, it works very well and you can try out two color options. Of course, unless it's a transparent case, it won't work with the case. Apart from this, the Vivo V23 Pro is also super lightweight and weighs only 171 grams. This feels very heavy when compared to the chunky OnePlus 7 Pro I bought over 2.5 years ago. The slim profile of your smartphone makes it easy to hold and use.
What I don't like here is the curved screen that falls a little too far from the side and the notch that holds the two front cameras. Sure, it makes your smartphone look more premium, but it also invites a lot of accidental touches. The camera module is also slightly larger in terms of surface area, and the lens occupies only about 1/4 of the space. Overall, Vivo pays close attention to the design and is successful. Smartphones look premium and feel super lightweight.
screen
The Vivo V23 Pro display is a 6.56 inch FHD + AMOLED panel with a refresh rate of 90Hz. AMOLED panels last longer and have higher color accuracy than LCD displays, but the FHD + resolution isn't best in its class, 90Hz compared to the 120Hz refresh rate of competing devices such as the OnePlus 9R and Realme GT Neo. You can only get it. 2 etc. 90Hz is sufficient for a smooth experience, but it's still lower than the 120Hz offered by other smartphones, and many will consider it when spending nearly 40,000 rupees on their smartphones. Vivo doesn't elaborate on the touch response of the Vivo V23 Pro, but I found it less responsive than the Realme GT Neo 2 and OnePlus 9R displays while in use. It's still a good display and makes watching videos and playing games a fun experience, but it's far behind the competition in terms of both resolution and refresh rate.
Performance and battery
The Vivo V23 Pro uit we received was an 8GB RAM + 128GB storage variant. The smartphone is powered by MediaTek's Dimensity 1200 chipset, a competitor to the Qualcomm Snapdragon 870 chipset that powers smartphones such as the Realme GT Neo 2 and OnePlus 9R. When it comes to multitasking and games, Vivo V23 Pro 5G showed no problems. Your smartphone has enough RAM to process as many apps as you need at the same time, and there are no signs of lag in split-screen display.
Games on smartphones are also fairly smooth. Run Battlegrounds Mobile India at high frame rates with maximum graphics and process smoothly without heating. Vivo V23 Pro worked well at all levels under test, including games and the use of multiple apps. Of course, 8GB of RAM is enough for all kinds of smartphones, and when combined with the MediaTek Dimensity 1200 chipset, only good results are obtained. App crashes and lags weren't a problem and didn't get hot during an hour of game sessions, but testing was limited to that. Even high-end smartphones like the Samsung Galaxy Z Fold 3 and OnePlus 9 Pro are struggling, so it's still unclear how the Vivo V23 Pro 5G will work when creating Instagram reels.
The smartphone battery is also quite impressive. Given that it's not the largest battery unit, it gave me more than 10 hours of screen time on average. This is great. The Vivo V23 Pro has a 4,300mAh unit and will last quite a long time. Now, this is due to the excellent power management by the Chinese manufacturer, considering that we have always used the smartphone with a refresh rate of 90Hz with manual brightness settings. Another factor here is that the AMOLED display's ability to darken and turn off individual pixels also saves power. The 44W quick charge is also quite fast. It doesn't always charge your smartphone at 44W, but as the company mentions, you can easily charge your smartphone to 100% within an hour. Good thing.
camera
The camera is also what Vivo says is the focus of the Vivo V23 Pro ("Professional Photography" is embossed on the top of the frame). In real-world situations, the Vivo V23 Pro's camera is excellent. It takes nice and detailed pictures with outdoor lighting that looks great even when placed on a big screen. The photos are crisp and meticulous, but the color accuracy is a bit inferior. Sometimes a photo looks a little overexposed, but it's very subjective and can't be judged by one eye. Even indoors, the image will look great as long as it is bright enough. In dark places, the camera takes longer to capture the image and the result is a bit blurry.
In portrait mode, the Vivo V23 Pro's camera was most impressive because it's perfect for focusing on the subject and blurring the background. The best part here is that the Vivo V23 Pro doesn't over-blur the background or cut sharp edges. It does a good job of keeping things subtle and doesn't reveal the use of AI.
The Vivo V23 Pro has a dual front camera setup with a 50 megapixel primary shooter and an 8 megapixel wide-angle shooter. According to me, the front camera results are slightly above average. If the rear camera is good at hiding AI interference, the front camera makes it very clear. Wide-angle shooters don't provide high quality images, and there are these unnecessary filters that make your face beautiful or "whiten". You don't need these anymore on your smartphone. If you want to beautify your photos beyond what your camera captures, there are third-party apps.
One of the useful features of the front camera is the dual flash. Two LEDs in the upper corner of the screen flash to illuminate your face, allowing you to set the light between different levels of warmth and coolness. This is a great feature that many users will love. However, one is that you cannot use this front LED flash during a video call. This is a feature that Vivo will provide in future software updates.
verdict
The Vivo V23 Pro is a well-designed smartphone with very clear differentiators. Not only does the smartphone have a color-changing design, it also has solid performance with a great 90Hz AMOLED display. The Vivo V23 Pro offers quirky features such as dual front flash with adjustable profile and a decent rear camera. There may be better options in this price range, but if you value the "cool" element and have something different from anyone else, the Vivo V23 Pro is the perfect phone for you.
Read all the latest news, latest news, coronavirus news here.
Phone to change color to run
Source link Phone to change color to run