Education
Know the course to study medicine without cracking the entrance exam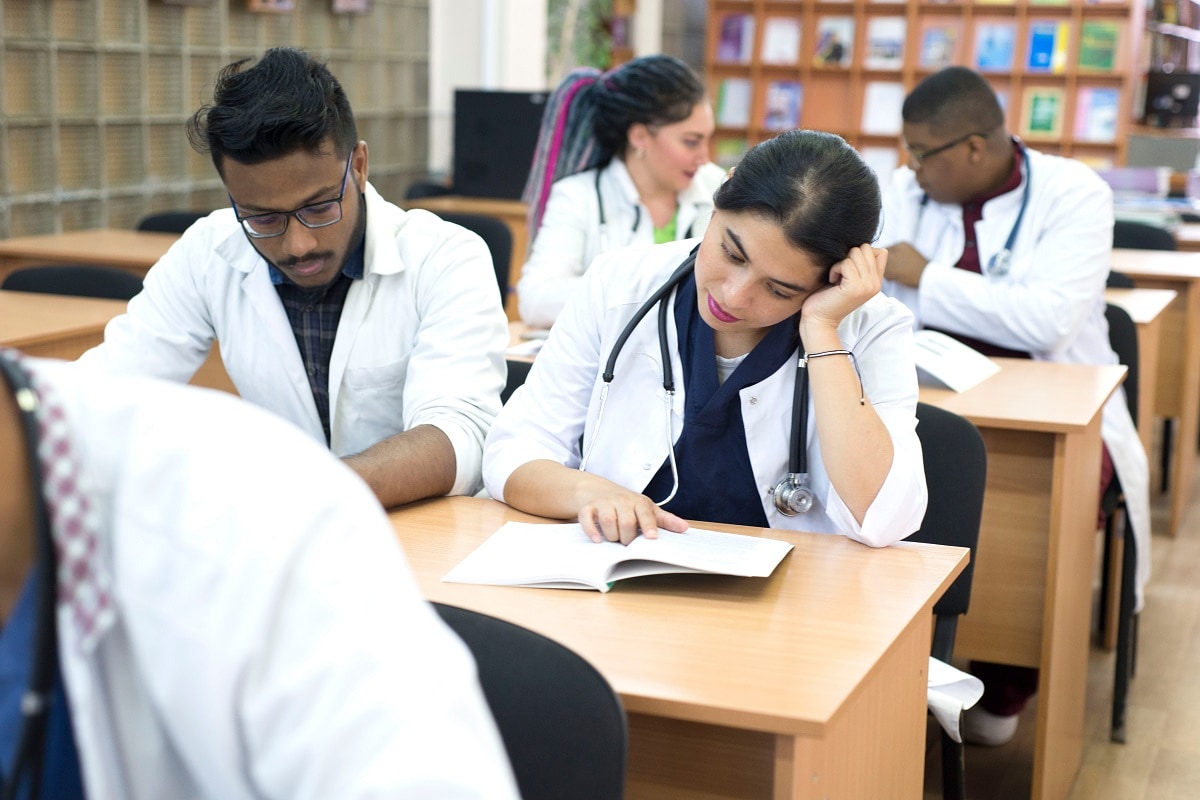 The National Eligibility Cum Entrance Test (NEET) is conducted annually by the National Testing Agency (NTA) for admission to courses in Indian University Medicine, Dentistry, or related disciplines. This year, the waiting time for medical entrance exams has increased considerably. NEET 2021 is scheduled to take place in August, but the application has not yet begun.
If you are considering a career in medicine and related fields and want to secure Plan B, here is a list of options for studying medicine without cracking NEET. There are several medical courses that can also be a lucrative career option, listed here.
bachelor of Science
While studying Bachelor of Science (BSc) after class 12, there are various subjects to choose from. Students can choose from a three-year BSc course in Psychology, Nursing, Nutrition and Diet, Clinical Nutrition and Diet, Biotechnician, Cytogeneticist, Dairy, and Clinical. Research, yoga science, toxicology, biomedicine, agriculture, fisheries, radiology, criminology and forensic medicine.
BSc also includes a four-year course of physiotherapy, pharmacist, microbiology, cardiovascular technician, and speech therapy. To choose these courses, you must complete Class 12 and choose Physics, Chemistry, Biology / Mathematics (PCB / M) as core subjects. The subject you want to study.
Optometrist
You can become an optometrist by choosing an optometry bachelor's degree program that specializes in eye research. The four-year undergraduate qualification criteria require a total score of 50% in class 12 with PCB / M as the core subject.
Occupational therapist
Class 12 must be completed with PCBs as a major subject in this area of ​​research, including indulging in the treatment of people's physical, sensory, and cognitive problems. This Bachelor of Occupational Therapy (BOT) course lasts four and a half years.
Nurse
From first aid to connecting patients to the right type of doctor, nurses play an important role, especially in the Indian healthcare system. Candidates must have a Bachelor of Science degree that does not require a NEET qualification. In addition, nursing also has a range of foreign jobs.
Biotechnology, biomedicine
As the pandemic approaches, many countries are investing in interdisciplinary areas where technology and medicine meet, such as the fields of biotechnology and biomedicine. There are many undergraduate degrees, including BTech in biotechnology and BTech in biomedicine, which can be pursued in 12 days. Students may need to pass institution-specific exams, but NEET is not required.
pharmacy
BPharma is a four-year degree that can be obtained after class 12 and does not require a NEET qualification. Many state-level exams, such as MHT-CET, UPSEE, and BITSAR, also allow admission to pharmacy courses.
Technician posts
As new technologies and machines emerge in the industry, it is becoming a task that requires medical staff with the technical know-how to maintain and properly use machines. Candidates should pursue even diplomas and diplomas that do not require NEET as a prerequisite for being hired in these positions.
Medical research
Medical research is usually conducted at the master's level, but anyone can take these courses from any of the above backgrounds. From pharmacies to biotechnology to BDS and MBBS, NEET is not a mandatory requirement. There is also a diploma course for students to conduct clinical research after obtaining a relevant graduate degree.
Read all the latest news, latest news, coronavirus news here
Know the course to study medicine without cracking the entrance exam
Source link Know the course to study medicine without cracking the entrance exam