Education
ISB graduates develop indigenous PSA oxygen production plant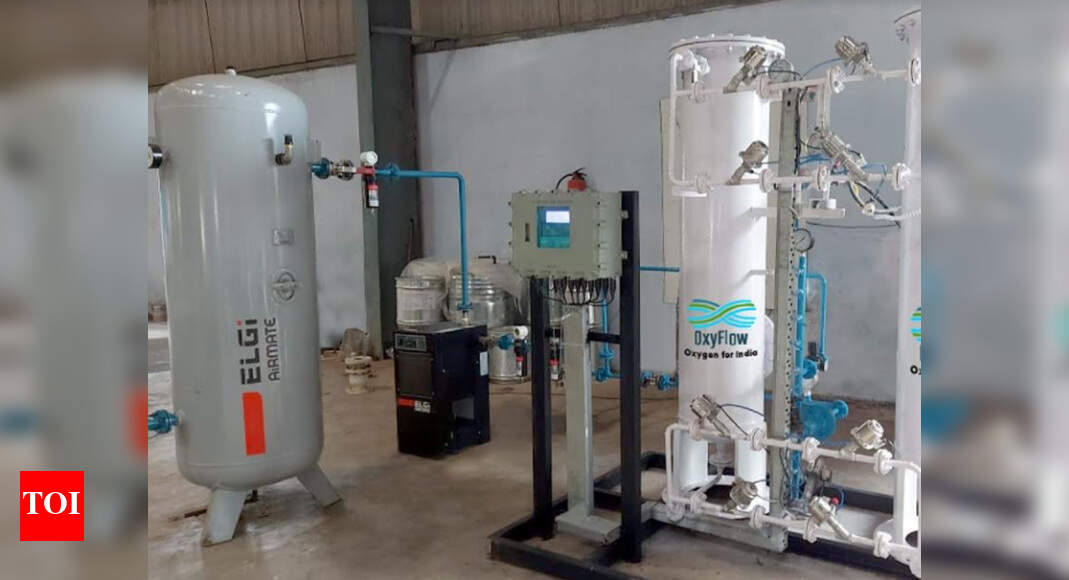 Hyderabad: A group of Indian School of Business (ISB) graduates launched an indigenous pressure swing adsorption oxygen production plant on Saturday using locally available parts in Hyderabad.
The plant was assembled at the Discovery Lab manufacturing facility in Choutuppal in collaboration with Tirupat of the Indian Institute of Technology. The plant produces approximately 60 liters of oxygen per minute with a purity of 93-95%. This is the standard required for medical oxygen. They are currently capable of producing about 20 plants with an oxygen content of 60 to 1,000 liters per minute each month.
Congrats!
Voting was successful
When Telangana was at the peak of the oxygen crisis, ISB classmates Prashant Manne, Sireesha Yadlapalli and Ashish Naredi met with other friends to alleviate the oxygen deficiencies faced by people. Initially, they considered procuring these plants, raising funds and installing them in hospitals. However, all suppliers are importing these plants into India, so they demanded a minimum delivery time of 6 weeks, which could be further extended.
"This was when we started looking at options to build a factory in India itself. We worked with Dr. Sasidhar Gumma of IIT Tirupati, who was studying this issue, to adopt his design and build a plant. We were able to get it up and running in a short period of time, "says Naredi, one of the three plant setup partners.
They were supported by friends and family who provided the initial funding to procure the various parts and components they needed. The first plants produced by these donations will be donated to a charity hospital at the request of the donors.


ISB graduates develop indigenous PSA oxygen production plant
Source link ISB graduates develop indigenous PSA oxygen production plant