Health
Infant mortality in cities has improved over the last five years, Health News, ET HealthWorld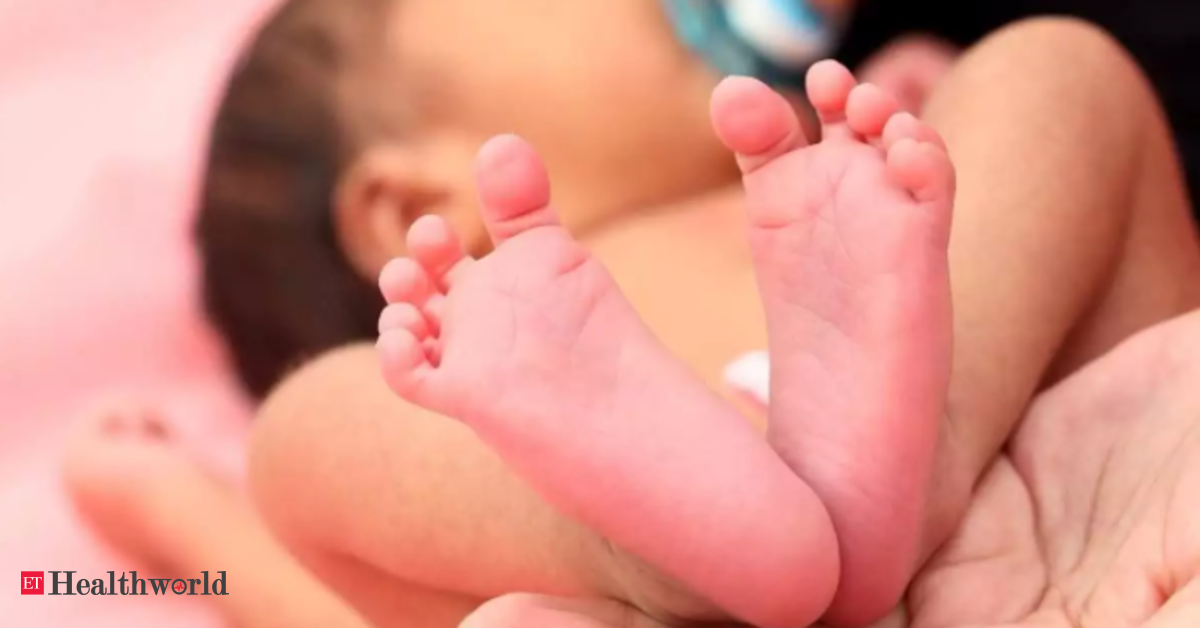 New Delhi: Infant mortality (IMR), or mortality per 1,000 births, and under-five mortality (UMR), or under-five mortality per 1,000 births, have been significantly improved. rice field. In Delhi in the last 5 years. According to the results of the National Federation of State High School Health Survey (NFHS), conducted on Wednesday, 2020-21, the capital recorded 24.5 infant deaths per 1,000 births in the latest assessment.
This is significantly lower than the 31.2 IMR recorded in the 2015-16 survey. The UMR for 2020-21 was 30.6 per 1,000 live births, well below 42.2 for 2015-16. Dr. Arun Gupta, chairman of the Delhi Medical Council, said the decline in IMR and UMR was a positive sign and reflected the state's overall socio-economic development. "We have seen significant improvements in areas such as institutional breastfeeding, first hour breastfeeding, exclusive breastfeeding for the first 6 months, and universal immunity. All of this is child death. It has a direct impact on the decline in rates, "he said.
According to the survey results, neonatal mortality (NMR), that is, the number of children dying within 28 days after birth, is slightly from 17.8 per 1,000 live births in 2015-16 to 17.5 per 1,000 live births in 2020-21. It has dropped. Dr. Gupta, who is also a senior pediatrician, said this tends to be a concern. "To reduce NMR, we need to significantly improve the number of newborn ICUs in the city," he said.
Nationally, the ratios of NMR, IMR, and UMR are 24.9, 35.2, and 41.9, respectively. Throughout India, according to the latest NFHS survey, 88.6% of births occur in medical institutions such as hospitals and nursing homes. In Delhi, according to the latest research report, the birth rate at the facility is 91.8% of the total number of births. Five years ago, in 2015-16, Delhi's institutional birth was calculated to be t 84.4%.
According to an NFHS survey, cesarean delivery in the capital has decreased from 26.7% to 23.6% of all institutional births over the past five years. According to the latest survey data, cesarean delivery was nearly 42% in private hospitals, and cesarean delivery was about 18% in public hospitals.
According to an NFHS survey, the sex ratio at birth in the capital has increased from 812 girls per 1,000 boys in 2015-16 to 923 girls per 1,000 boys today.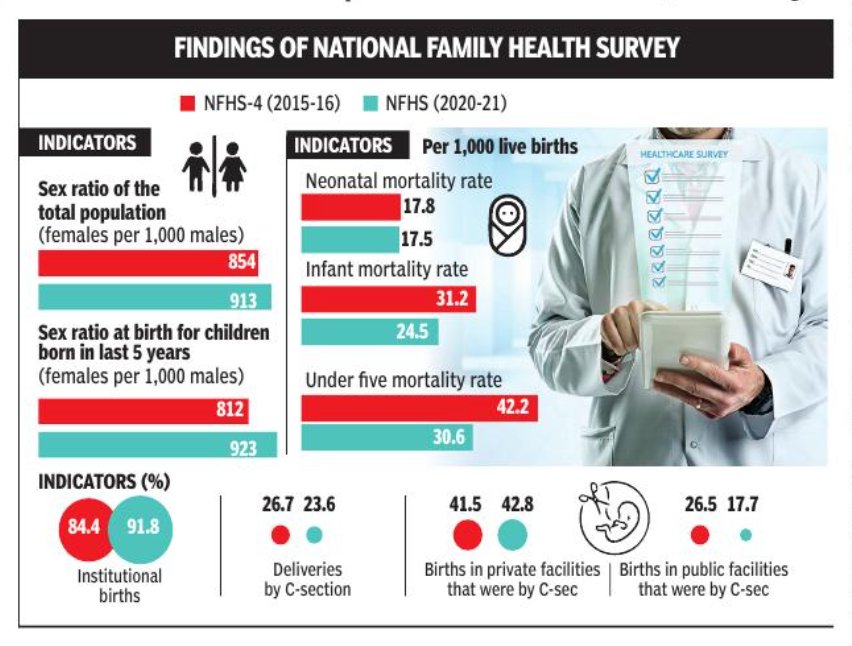 Infant mortality in cities has improved over the last five years, Health News, ET HealthWorld
Source link Infant mortality in cities has improved over the last five years, Health News, ET HealthWorld