Education
Indian women who find it difficult to return to the workforce after a pandemic blow are trying to expand their skills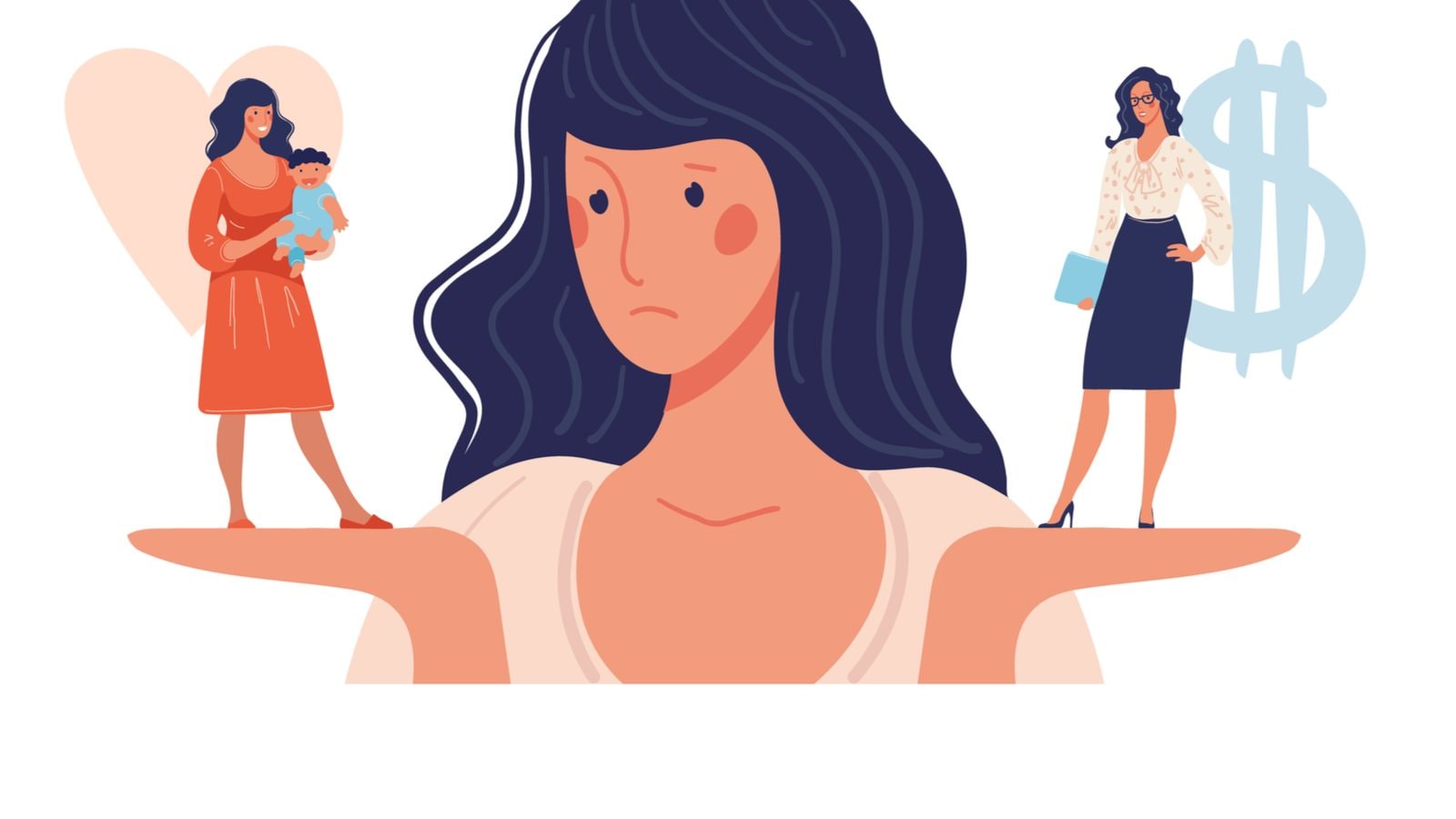 The highest number of women ever left the workforce or were handed a pink check due to the economic downturn caused by the Covid-19 crisis. Currently, these women find it harder to get back to work than men. Women's jobs are 1.8 times more vulnerable to this crisis than men's jobs, McKinsey reports.
During the pandemic-led economic downturn, more women were dismissed compared to men. Internationally, the global labor force participation rate of women is close to 49%. According to the International Labor Organization (ILO), it is 75% for men. Globally, women's total employment loss in 2020 will be 5%, compared to 3.9% for men.
Many women are returning home due to the growing demand for unpaid care, such as helping children and spouses study and work at home. Women who are returning to work are on the road to improving their skills. An increasing number of Indian women are using online learning platforms to improve themselves in order to get back to work.
"If no action is taken to address this gender gap, global GDP growth in 2030 could be $ 1 trillion lower than if women's unemployment rates tracked men's unemployment. "Mayank Kumar, co-founder and MD of upGrad, said. Women are "disproportionately affected" by the pandemic. "UN Women reports that the income of an estimated 740 million women fell to 60% in the first month of the Covid-19 pandemic. Due to this sharp decline in employment levels, women Experts had to rethink their skills-up ideas to get back to the system, "Kumar said.
Even more alarming for Deval Singh, the business head of TeamLease Services (telecom, media, technology, government), is that women who have lost their jobs have not yet returned to work. "The pandemic has had a more physical, emotional and economic impact on women. According to World Bank data, India's women's labor force participation rate is currently 20.5%, lagging behind most countries. Indian women spend six times as much time as men spend on their daily household affairs and responsibilities. Covid amplifies those pressures, thereby widening the gap. "
"Disabilities that impede women's progress in the workplace include time spent on household chores. 26% of women spend 4-6 hours doing household chores, which can affect work productivity. Other factors were the social disgrace of women in employment and the gender stereotypes of some employers, "said Shin.
Among women who choose to work, factors such as marriage history and place of work play a larger role than men. "More than 50% of unmarried female learners were ready to move to other states as well as their home state to build a stable career even during a pandemic. Learners tended to accept relocations regardless of their marriage history in order to build a stable career, "said Divya, co-founder of Safejobs.
Exponentially, many women are now returning to the workforce using the indirect routes of online courses. According to experts, the surge in women taking online skill-up courses in India is no coincidence.
UpGrad reports a 90% increase in the motivation of female learners in 2021 (January-February-March) compared to the same period in 2020. In India, women make up 27% of all learners, compared to 23% of the world.
Coursera, India's largest learning platform, reports that India is the second largest female representative in the online platform in the world. Coursera's Global Skills Report 2021 shows that female learner participation increased from 38% in 2018-19 to 45% in 2020. India shows one of the highest jumps. Of all learners from India before the pandemic, 25% were women. Currently, that number is over 35%. Most enrollments are in STEM-related courses, with 33% of Indian learners of STEM courses on the platform being women.
"Women's participation in the workforce is low, but in the long run, this rise can be seen as access to equal online education leads to equal employment opportunities," said Coursera's India and Raghav Gupta, Managing Director of APAC, said.
Most of these registrations are from women who have access to the device and the internet. However, women with rural and low-income backgrounds have not yet returned to work. Suchita Dutta, Executive Secretary of the Indian Staffing Federation, said women have flexible work options, including working from home. However, the facility is hidden by women with an urban background. Flexi staffing witnessed a 6% surge in urban women in 2020. In contrast, women's participation, especially in rural areas, is declining. The main employment-promoting sectors for rural women are real estate, construction, farms, factories and domestic work, which she said has been significantly reduced by the pandemic.
Read all the latest news, latest news, coronavirus news here
Indian women who find it difficult to return to the workforce after a pandemic blow are trying to expand their skills
Source link Indian women who find it difficult to return to the workforce after a pandemic blow are trying to expand their skills