Education
Indian educators launch literacy program for children and adults out of school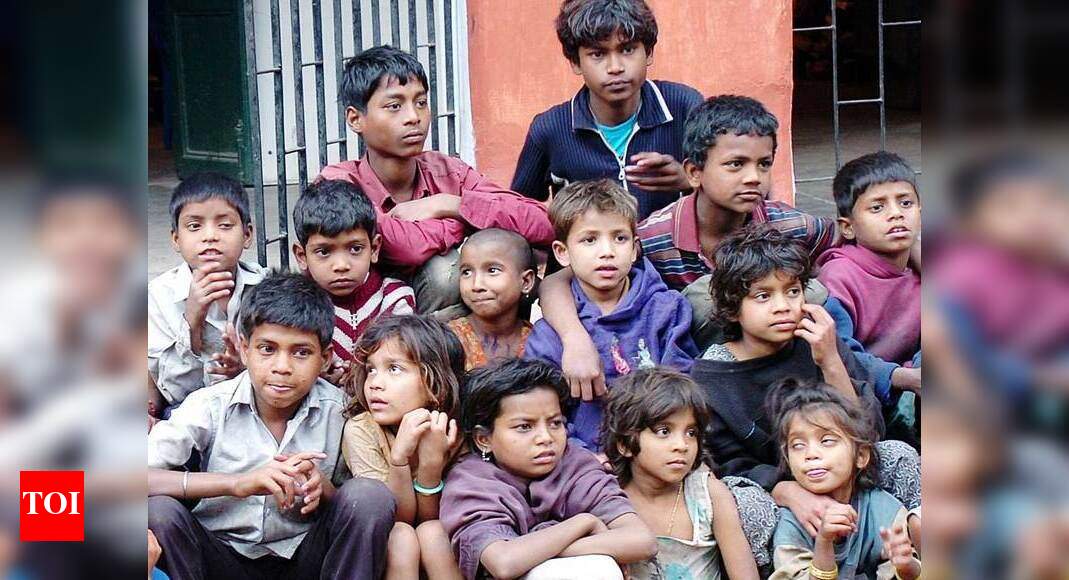 New Delhi: Global Dream Sharla, an initiative to provide free education to out-of-school children in Uttar Pradesh and elsewhere, launched on Human Rights Day earlier this week. This initiative was born out of the observation of underprivileged children aged 6-14, who promoted the functional literacy and computing power of the masses and could not read even a one-paragraph story fluently.
According to pedagogue Dr. Sunita Gandhi, "The main purpose of Global Dream Shaala is to provide a zero-cost scale-up model of fast and effective learning, which enables learning every day, thereby volunteering. And learners are both high. "
Pilots for this approach were conducted on 22 female volunteers in the village of Karauni in the rural areas of Lucknow. Soon, these women became teachers and within the first few months 180 women prepared to take the NIOS NLM Basic Literacy Exam. Together, they empowered more than 800 women to read, write and calculate in Karauni. The program has since been implemented in other cities aimed at educating underprivileged children, adults and their mentors. It may be illiterate in itself.
Their main role is to motivate and promote learning like the new version. The video does all the work of education. Volunteers will also be able to read and write in the process. This will help you take advantage of the opportunity to expand these projects throughout Uttar Pradesh, starting from the slums of the city of Lucknow. There are plans to expand the initiative throughout India, including Tier 2 and Tier 3 cities, and raise children from basic literacy to Class 3 and 5 levels within the program.
Used as a curriculum for teaching illiterate people, the Global Dream Toolkit helps learners start reading much faster than other existing introductory books and curriculums. Many learners can start reading within a month or two with a learning session of just 15 minutes a day. This is one of the greatest attractions for learners, and their excitement becomes a reality when they can start reading 6 words and associate 10 letters in the first 15-minute session itself.
Approaches to education and learning are very different. The toolkit begins by associating a photo that the learner knows with the first sound, then combines the two sounds to create the actual word. This moves the learner from the known (image) to the first sound of the image (also known), the letter symbol (unknown). This keeps the learner's interest by creating a connection of mind that is very different from memorization. It uses more thinking time and other research-based techniques to accelerate learning. Within 10 to 15 days with just 5 lessons, most learners will be able to recognize all the letters of the Hindi alphabet. In another 10 to 15 days, they can read the newspaper. Many of the children who started the program were unable to recognize letters or read simple sentences even after attending school for three to five years.
Dr. Sunita Gandhi, founder of Global Classroom Private Limited (GCPL) and Global Education & Training Institute (GETI), told IANSlife: "Educational approaches focus only on the very small and narrow perspectives of the left brain and academic learning. Courses can be filled with various facts and numbers, but the actual learning is very limited. Therefore, in India, we need to consider and learn very different education. From global research. One of the three levels of reform is the content itself. This is what you can search on the internet, you already know What you have, or what you can learn through roto-learning and reading. Content is second, the process we teach and learn is quite old-fashioned and old-fashioned. They need to reform dramatic reforms. Many children are not motivated by dropping out or losing interest along the way. Ucation by ed's system. We have to be strong enough for children to take care of themselves. I don't think it will, and / or parents take care of that aspect of things, but in reality, many children get out of the crack and feel they aren't enough, so themselves Can't be seen as having a meaningful relationship with life by lifting again. We have to do the exact opposite. All children can have the highest success and their own. You should make her feel that she can serve her family and community. "


Indian educators launch literacy program for children and adults out of school
Source link Indian educators launch literacy program for children and adults out of school