Business
Indian Deputy Captain Ajinkya Rahane Dons Investor's Hat Partners with Start-ups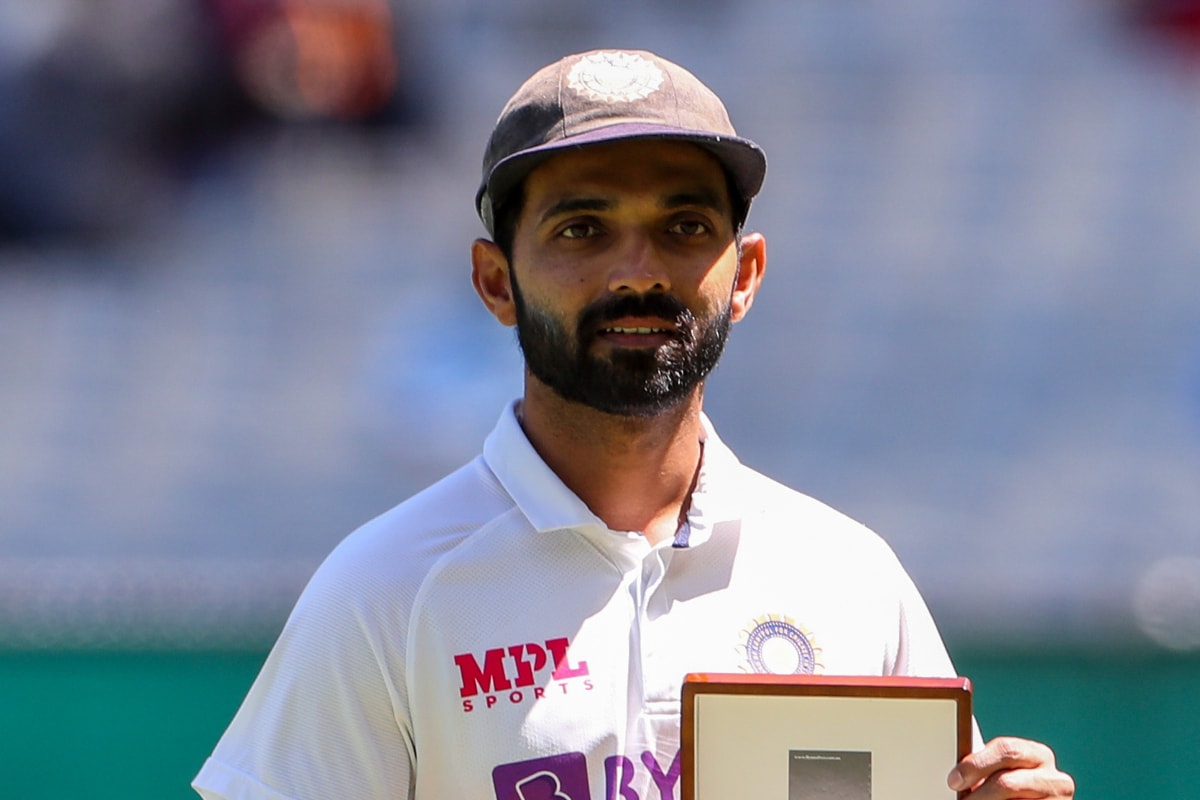 Ajinkya Rahane, deputy captain of the Indian cricket team, who led India to an overwhelming victory over Australia in a recent test series, is also an emerging investor.
Last year, Rahane invested in two Mahindra-backed agricultural technology startups, Mela Kisan, and Hudle, a digital platform for sports enthusiasts, according to Moneycontrol.
When asked about this new interest, the stellar batter said that being in cricket fraternity allowed him to travel far and meet young professionals with innovative business ideas. .. He added that some of these ventures have great potential to become successful businesses in the future.
Rahane saw it as a great opportunity to invest and secure the future, and after consulting with business partner Akhil, decided to start exploring interesting business ventures for partnerships.
Read also: # IndiaTogether-Virat Kohli, Ajinkya Rahane, Rohit Sharma join Unity's call after Rihanna's tweet
Rahane digs deeper into the investment mantra, saying: "My first lookout before investing in a venture is whether it's involved in the company's core business and how it can contribute to the business. Meet the founders, their vision for the company, and they're me It's very important to me to know how I plan to use it as a brand ambassador. "
While MeraKisan supplies produce from farmers to consumers through retail stores and e-commerce platforms, Hudle helps sports enthusiasts find and book sporting events and venues.
Founded in 2016, Mera Kisan plans to reach the break-even point again this year, aiming for sales of around Rs 40 next year. Prashanth Patil, CEO and founder of Mera Kisan, added that he aims to "increase income by 2023 and impact the lives of more than 10,000 farmers."
Rahane explained why he invested in the huddle and said that using the huddle makes it easier for non-professional amateur athletes and sports enthusiasts to find and book space for sports.
Hudle CEO and founder Suhail Narain said the company plans to expand into other parts of the world.
Following Mera Kisan and Hudle, Rahane is also considering investing in other categories. "Games, education, medical technology, children's nutrition, and esports are some areas we have had some discussion about. We are also interested in considering more opportunities in the agricultural sector," he said. Added.
In addition, Rahane also wants to explore the potential to help athletes' mental health for upcoming competitions and tournaments.
The Rahane and Indian cricket teams are currently preparing for England's next Indian tour, the first cricket tournament in India after the coronavirus outbreak.
Many cricketers, like Rahane, have helped startups. For example, Virat Kohli not only co-owned fashion brand Wrogn, but also purchased about a 30% stake in Chisel, a chain of gyms and fitness centers, in 2015.


Indian Deputy Captain Ajinkya Rahane Dons Investor's Hat Partners with Start-ups
Source link Indian Deputy Captain Ajinkya Rahane Dons Investor's Hat Partners with Start-ups