Sports
India bounces back in style, Slash Canada 13-1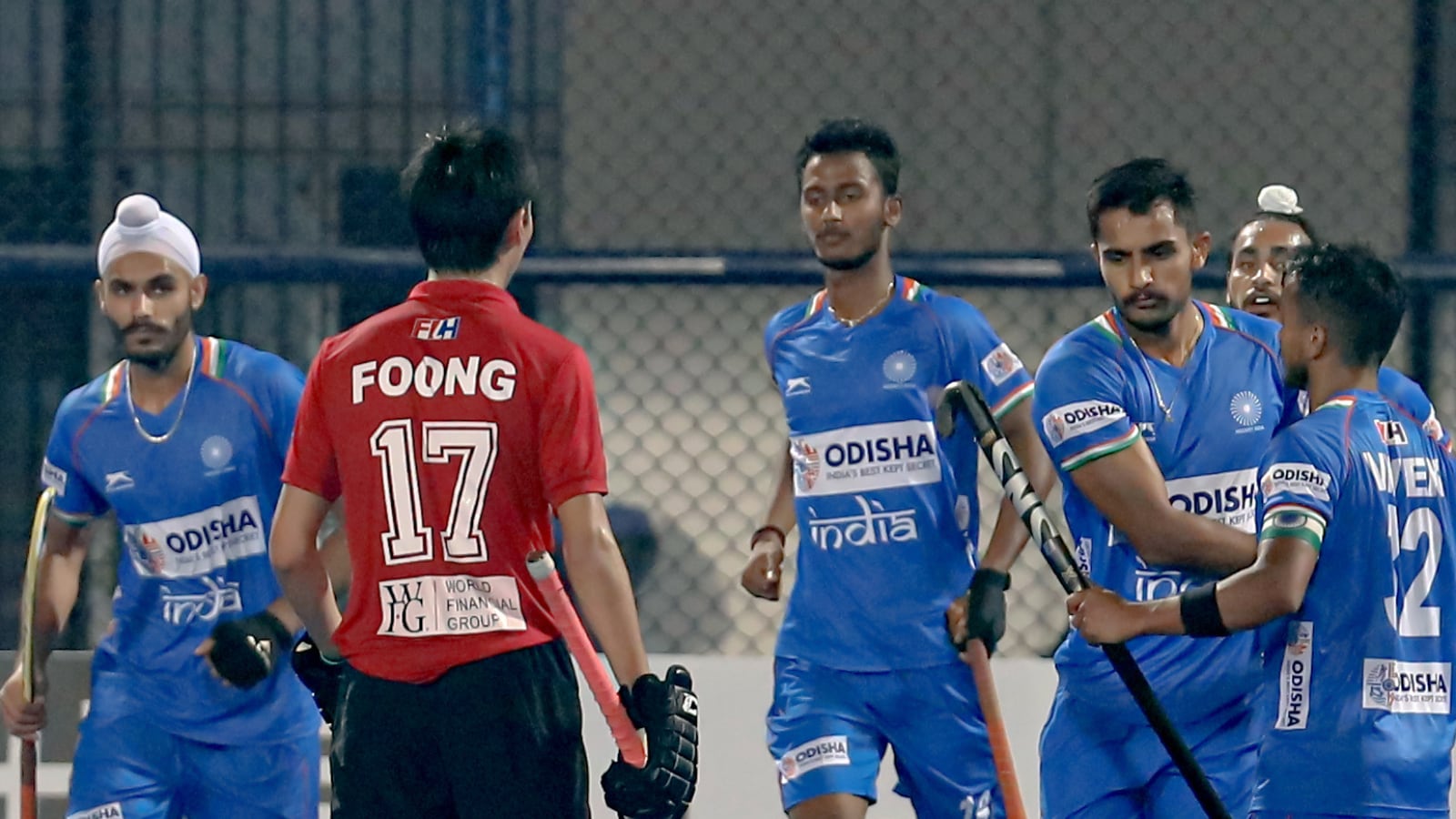 After the disappointing start of the FIH Junior Hockey World Cup campaign, India overwhelmingly beat Canada 13 to 1 in a Group B match of the tournament here at Karinga Stadium on Thursday.
Uttam Singh scored India's goal just three minutes into the match and India quickly dropped out of the block.
Showing the attacking hockey from the word "go", the defending champion scored two goals in the first quarter because he did not allow Canada to play the game. With the help of Hundal Araijeet Singh and Sanjay's hat-trick, India scored 13 goals in the match.
Apart from the Hundal and Sanjay hat tricks, Uttam Singh, Vivek Sagar Prasad, Maninder Singh, Sharda Nand Tiwari and Abhisek Lakra were on the scoring sheet in India.
The Indian player drew the first blood in the match when Uttam Singh made a good move from the left side of the goal post and then pushed his side forward with a simple goal. He also scored India's first goal with France yesterday.
The host scored a second goal when Vivek Sagar Prasad from the left side dribbled to the corner and lifted over the goalkeeper. The Indians were really good at passing and had complete control over the match as Canada struggled to save the fortress. At the end of the first quarter, India was leading 2-0.
At the beginning of the second quarter, Canada regained some strength and stood tough at the goal line. However, the Indians put pressure on Canada's defense and were penalized. Sanjay went to the right of Canada's goalkeeper Goodwin when he was suddenly tackled to defend Canada. India received a penalty stroke but couldn't score.
Maninder Singh demonstrated his excellent dribbling skills by defeating defenders and goalkeepers on his own in the circle and then sublimating to score goals. Maninder Singh has been involved in all of India's goals and is still on the scoresheet.
Canada scored a heavy penalty stroke at the end of the second quarter and was able to score the first goal when Chris Tardif's slow deflection hit the woods. Canada was completely disappointed after Indians, including Sanjay and Maninder Singh, took full control of the field in the third quarter. Both Indians were playing aggressive hockey and created more gol opportunities. They scored two goals for the host in the third quarter.
Canada was completely disappointed with the aggressive exhibition of Indians. Sharda Nand Tiwari uses drag flicks to score host goals. He hit it straight in the middle, and the goalkeeper couldn't do anything because the ball went to the goal between his feet. India's deputy captain Sanjay achieved the tournament's second hat-trick immediately when India remodeled another PC in the match. With that treble, India ended a memorable night in Orissa.
Read all the latest news, latest news, coronavirus news here. Follow us on Facebook, twitter And telegram.


India bounces back in style, Slash Canada 13-1
Source link India bounces back in style, Slash Canada 13-1