Business
Huawei FreeBuds 4i launches 10 hours of continuous music playback for Rs 7,990: offer, color options, stock status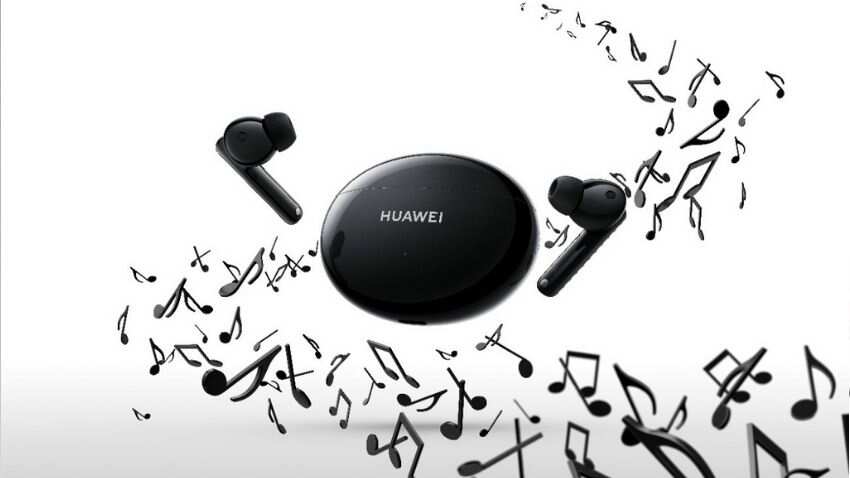 Huawei FreeBuds 4i Pricing in India: Global tech giant Huawei announced on Monday the launch of its new true wireless earphones, the Huawei FreeBuds 4i, in India. The company also announced a compelling Diwali offer with its latest TWS earphones. HuaweiFreeBuds 4i will be available only to Amazon customers in India from October 27, 2021.
Huawei FreeBuds 4i is available in a variety of color options including Ceramic White, Carbon Black, Red and Silver Frost. Huawei's latest earphones are priced at Rs 7990. Customers can take advantage of an immediate discount of Rs 1,000 as part of Huawei. Diwali's offer to purchase Huawei FreeBuds 4i through November 5, 2021.
In addition to the celebration, some cardholders can take advantage of additional benefits by purchasing the Huawei Freebuds 4i. Cardholders of Axis, Citi, CBCC, and IndusInd Bank will receive free EMI and 10 immediate discounts per person until October 25, 2021. In addition, consumers who purchase the Huawei FreeBuds 4i with an ICICI, Kotak, or RuPay card will also be able to take advantage of these benefits until October 26th. And November 3, 2021. AmazonUPI users can receive an additional 10% cashback up to Rs 100.
"We are pleased to announce the launch of Huawei FreeBuds 4i, the latest product in our strong wearable portfolio. These new products and the congratulatory offers that accompany them are this celebration with our loyal customers who believed in us and were with us. It's a way to celebrate the season, "said Rishi Kishor Gupta, vice president of consumer business groups at Huawei India.
Huawei FreeBuds 4i uses built-in acoustic components and algorithms to generate inverted sound waves. With this technology, Huawei FreeBuds 4i can aggressively cancel noise and deliver a more immersive audio experience, whether in a busy shopping center, on the street, or in noisy public transport. In addition, Huawei FreeBuds 4i comes with a recognition mode that allows users to stay on top of their surroundings and communicate clearly with those around them.
The Huawei FreeBuds 4i charging case and earphones have a rounded design with smooth edges. The Huawei FreeBuds 4i is lightweight, fits in the ear canal, and is comfortable to wear all day long. Equipped with a large 10mm dynamic driver, the punchy bass amplitude range is widened, and the rear chamber design ensures consistent sound effects.
Huawei FreeBuds 4i provides a one-day music experience in a powerful life, with 10 hours of continuous music playback or 6.5 hours of voice calls on a full charge[Combinedwithfastchargingtheseearphonescanprovide4hoursofaudioplaybackwithjust10minutesofcharging[Pairedwithfastchargingtheseearphonescanprovide4hoursofaudioplaybackwithjustaquick10-minutescharge[。急速充電と組み合わせることで、これらのイヤホンはわずか10分の充電で4時間のオーディオ再生を提供できます。[Pairedwithfastchargingtheseearphonescanprovide4hoursofaudioplaybackwithjustaquick10-minutescharge
Sec: Technology


Huawei FreeBuds 4i launches 10 hours of continuous music playback for Rs 7,990: offer, color options, stock status
Source link Huawei FreeBuds 4i launches 10 hours of continuous music playback for Rs 7,990: offer, color options, stock status