India
Hastinapuram Ward Winner, Contestants, Corporations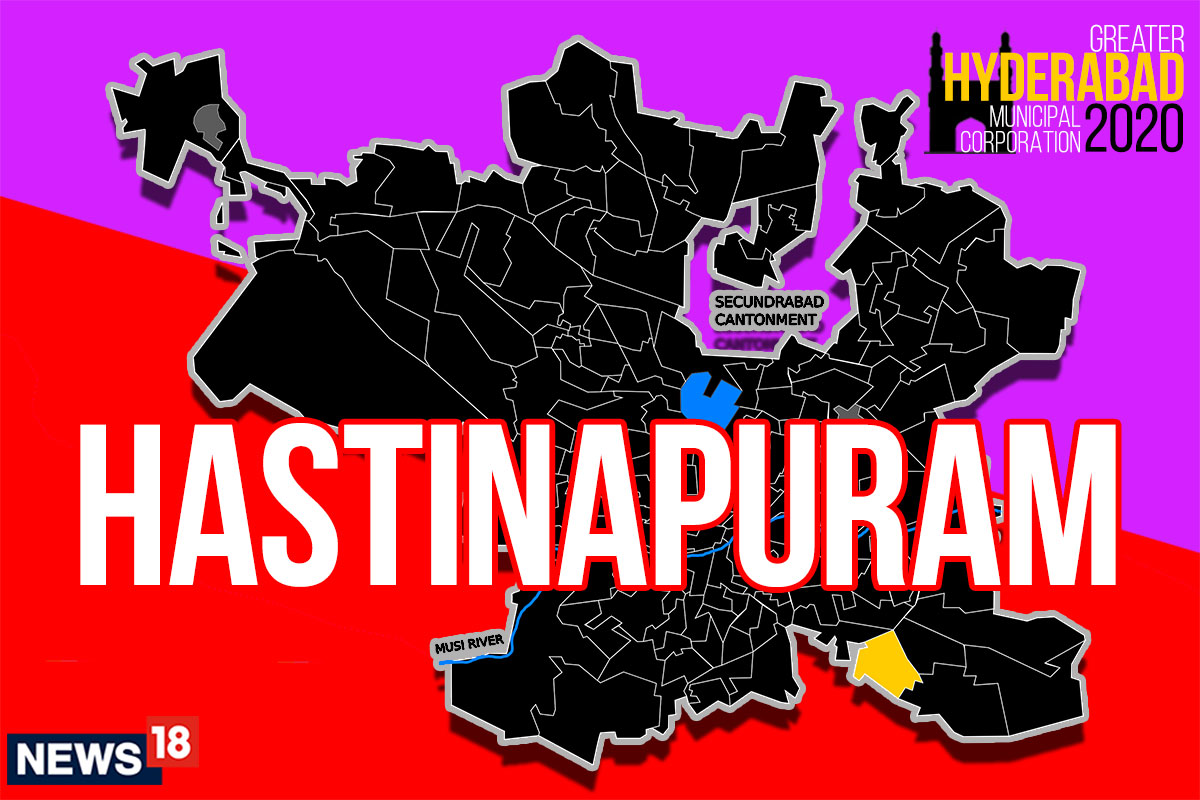 16. Hastinapuram (హస్తినాపురం) is the Greater Hyderabad Municipal Corporation (GHMC) (హైదరాబాదుమహ) ward. The reservation status for this ward is Scheduled Tribes (female). There are a total of 41,759 voters in the ward, of which 21,731 are male, 20,014 are female and 14 are of the third gender.
There are 49 polling stations in this ward. Hastinapuram is part of the Greater Hyderabad Municipal Corporation's LB Nagar (ఎల్‌బీనగర్) circle and LB Nagar (ఎల్‌బీనగర్) zone.
Ramavath Padma of TRS won the 2016 GHMC election from Hastinapuram. The average turnout of the entire Greater Hyderabad in the 2020 elections was 46.60%, and the Hastinapuram turnout was 49.44%.
In the 2020 GHMC poll, there are six candidates for the fight from the district: Jhansi Ramavath (Telugu Desam Party-TDP), Banoth Sujatha (Bharatiya Janata Party-BJP), Ramavath Padma (Telangana Rashtra Samithi-) TRS), Sangeeta Jarpeela (Indian National Congress-INC), Sridevi Lunavath (Independence-IND), Silmarth Bindu (Independence-IND).
Greater Hyderabad Municipal Corporation total 149/150 districts (హైదరాబాదుమహానగరపాహానగాహానగరహానగరహానగరహానగరహానగరహా నగరహా నగరహ Of these, 582 are men and 540 are women. The average age of contest candidates is about 41 years.
The last GHMC election took place in 2016, with TRS winning 99 wards and AIMIM 44, BJP 4, TDP 1, and INC winning two seats.
In these elections, a total of 74 Rak voters were eligible to vote, of which 38.5 Rak were men and 35.5 Rak were women. There were 669 voters of the third gender.
Click here for detailed live results by ward and a list of candidates for the 2020 Greater Hyderabad Municipal Public Corporation elections.
Click here for an overview of the GHMC 2020 election results.
Hastinapuram Ward Winner, Contestants, Corporations
Source link Hastinapuram Ward Winner, Contestants, Corporations