Business
GoAir changed its brand name as GoFirst after 15 years of flight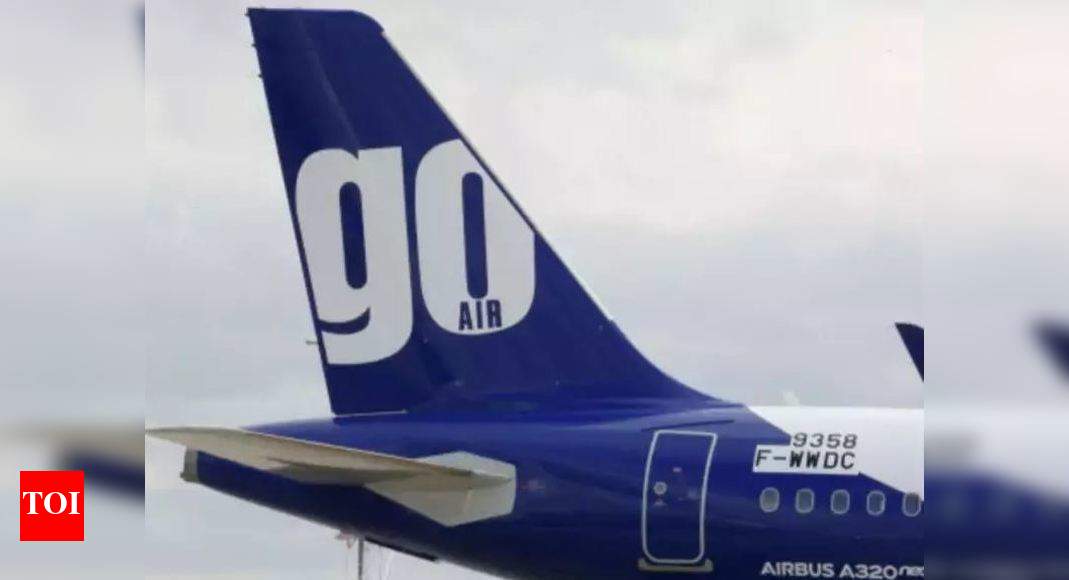 Mumbai: Owned by Wadia Group after 15 years in the air GoAir As the airline industry tackles a pandemic headwind, airlines are focusing on ultra-low-cost business models, so has changed its brand name to "Go First."
Thursday's announcement also comes in reports that the airline is preparing for its first share sale to raise funds for its ambitious expansion plan. ULCC (Ultra Low Cost Airlines) said it would go first to operate a single aircraft type across the fleet, which currently operates both Airbus A320 and A320 Neos (new engine options).
The city-based airline, which recorded a market share of 7.8% in March, exceeded the 10% market share threshold for the first time in June 2014. Last year's pandemic.
The airline said the focus of the latest innovation was the full adoption of the ULCC model and in the process of migrating all operations under this new brand.
This development is facing the aviation industry against the backdrop of the second COVID-19 wave of reduced passenger numbers and the fight against travel restrictions.
The youngest average fleet of Indian LCCs (Low Cost Carriers), most of which are A320 Neo, high density seats, single aircraft type for the entire fleet, and Go First to operate on ULCC models. Therefore, we are in a position to lead other companies in the same industry. , The release said.
The airline said it is this "competitive advantage" that can provide its customers with a "super-competitive" combination.
GoFirst CEO Kaushik Khona said airlines have remained resilient during the very tough times of the last 15 months.
"The times continue to be extraordinary, but Go First sees future opportunities. This brand change reflects confidence in a bright tomorrow. The GoFirst team offers the brand," We strive to make "You Come First" a reality, "he said.
Ben Baldansa, vice chairman of the airline, said India is a rapidly developing aviation market and domestic consumers are very value conscious, but very demanding when it comes to the flight experience. It was.
"A combination of attractive airfares, squeaky clean flight experiences, well-sterilized flights and on-time performance is designed to be offered by Go First, and that's exactly what our brand is. It's the core of the service, "he added.
The rebranded identity has contemporary graphics and a bolder, brighter blue.
"Go First is determined to be part of the socio-economic momentum to mark the next stage of growth as young India is changing the way it travels, seeking speed, convenience and yet demanding value. We are doing it, "said the release.
Last month, Khona said he was making a big bet on the ULCC model, focusing on major expansion drives in terms of network and aircraft fleet.
"Although this sector is facing a temporary headwind, GoAir believes airlines have their own ultra-low cost structure and are always in good shape," Khona told PTI. I did.
In March, promoter family founder Jeh Wadia resigned from the company's management team and Baldanza was promoted to Vice Chairman. Badlanza is certified for reviving and adopting Public Spirit Airlines in the United States.
FacebooktwitterLinkedinEmail
GoAir changed its brand name as GoFirst after 15 years of flight
Source link GoAir changed its brand name as GoFirst after 15 years of flight