World
Flight canceled and school closed as China fights new Covid outbreaks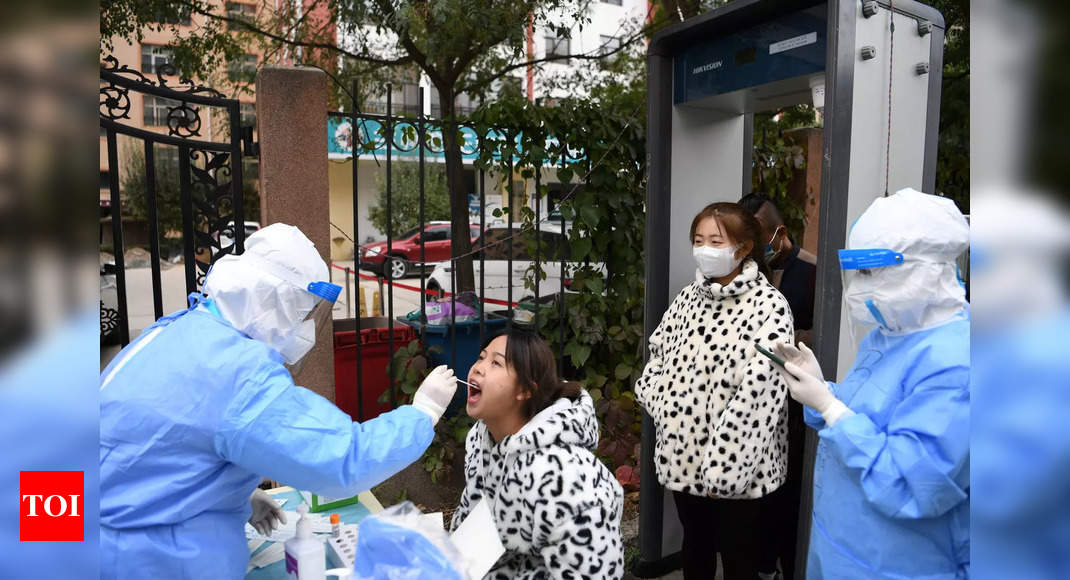 File Photo: Healthcare workers collect cotton swabs from residents of Chengguan District, Lanzhou.
Beijing: Chinese officials canceled hundreds of flights on Thursday, closed schools and stepped up a large number of tests in an attempt to eradicate the outbreak of the new Covid-19 associated with a group of tourists.
Beijing has maintained a relentless zero-covid approach with strict border closures and targeted blockades, despite other countries trying to tentatively relax restrictions.
Although the outbreak in the country has almost disappeared, authorities have stepped up their coronavirus control as China recorded new cases for five consecutive days (mainly in the north and northwest).
The recent outbreak was associated with an elderly couple who belonged to a group of several tourists. They started in Shanghai and flew to Xi'an, Gansu and Inner Mongolia.
Since then, dozens of incidents have been associated with their trips and are closely related in at least five states and territories, including the capital Beijing.
In response, local governments have conducted extensive tests, closing scenic spots, tourist destinations, schools and recreational facilities in the affected areas, and imposing targeted blockades of housing estates.
Some areas, including Lanzhou, a city of about 4 million people in northwestern China, are telling residents not to leave unless necessary.
Those who need to leave must present a negative Covid-19 test.
According to data from aviation tracker VariFlight, airports in the affected areas have canceled hundreds of flights.
Approximately 60% of flights to two major airports in Xi'an and Lanzhou have been cancelled.
In a notice released Monday, Inner Mongolia's Erenhot said that access to the city was banned and residents should not leave the housing estate.
And on Wednesday, the state-run tabloid Global Times warned that a new virus case in Inner Mongolia could affect coal imports from Mongolia due to supply chain disruptions.
According to the China National Health Commission, 13 new domestic cases were reported on Thursday.
FacebooktwitterLinkedinEmail


Flight canceled and school closed as China fights new Covid outbreaks
Source link Flight canceled and school closed as China fights new Covid outbreaks