Sports
First T20I: Pakistan's Hasan Ali was accused of violating the ICC Code of Conduct and Bangladesh was fined for slow overestimation | Cricket News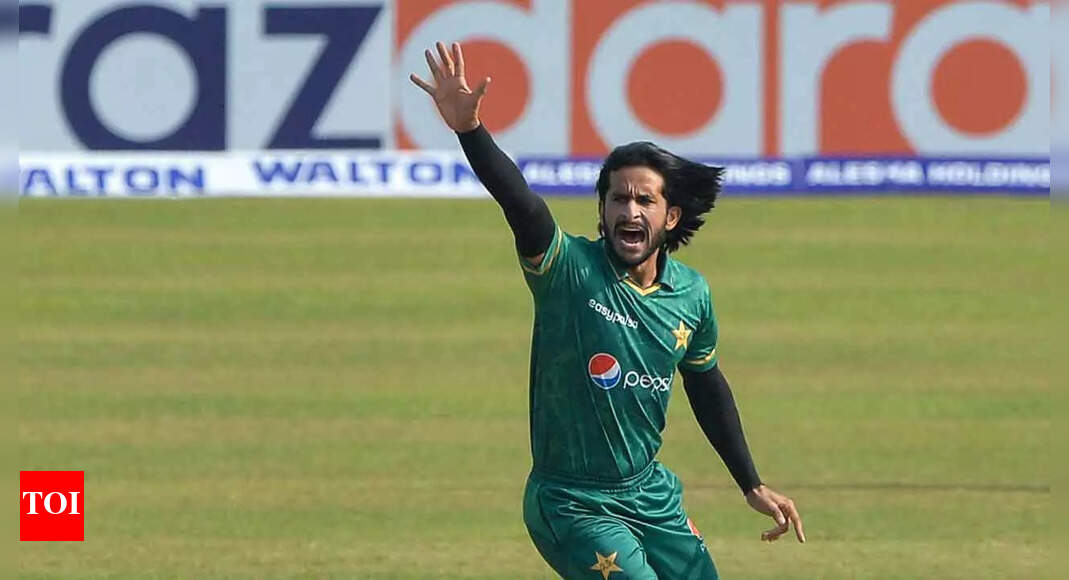 Dubai: Pakistani pacemaker Hasan Ali was accused of violating Level 1 of the ICC Code of Conduct on Saturday, and Bangladesh was fined 20% of the match fee for maintaining a slow overrate on the first T20I in Dhaka. I did.
The incident occurred in Bangladesh's innings over 17 when Hasan improperly sent off batter Nurul Hasan after dismissing Nurul Hasan, who was caught behind the ticket gate.
Hasan has been found to be in breach of Section 2.5 of the Code of Conduct for ICC Players and Player Support Personnel. This is an "international match."
"In addition to this, one disadvantage has been added to Hasan's disciplinary record. Hasan was the first violation in 24 months," the ICC said in a statement.
Bangladeshi players were fined 20% of the match fee for maintaining a slow overrate in the match because they were determined to be one over below the goal after considering time to spare.
"According to Section 2.22 of the ICC Code of Conduct for Players and Player Support Personnel, in connection with a minimum overestimation violation, a player may not be able to throw the ball within the allotted time of the match fee. You will be fined 20%, "said the ICC.
Hasan and Bangladesh captain Mahmudullah acknowledged the breach and accepted the sanctions proposed by Neeyamur Rashid of the Emirates ICC International Match Referees Committee and approved by the ICC Cricket Administration in accordance with the COVID-19 Provisional Play Rules. No formal hearing was required.
Field referees Sharfudoulla Ibne Shahid and Masudur Rahman, third referee Gazi Sohel, and fourth referee Tanvir Ahmed leveled the charges.
Level 1 breaches include a minimum penalty for official reprimands, a maximum penalty of 50% of the player's match fee, and one or two disadvantage points.


First T20I: Pakistan's Hasan Ali was accused of violating the ICC Code of Conduct and Bangladesh was fined for slow overestimation | Cricket News
Source link First T20I: Pakistan's Hasan Ali was accused of violating the ICC Code of Conduct and Bangladesh was fined for slow overestimation | Cricket News