World
Filipino Pres for those who do not want to be vaccinated with COVID-19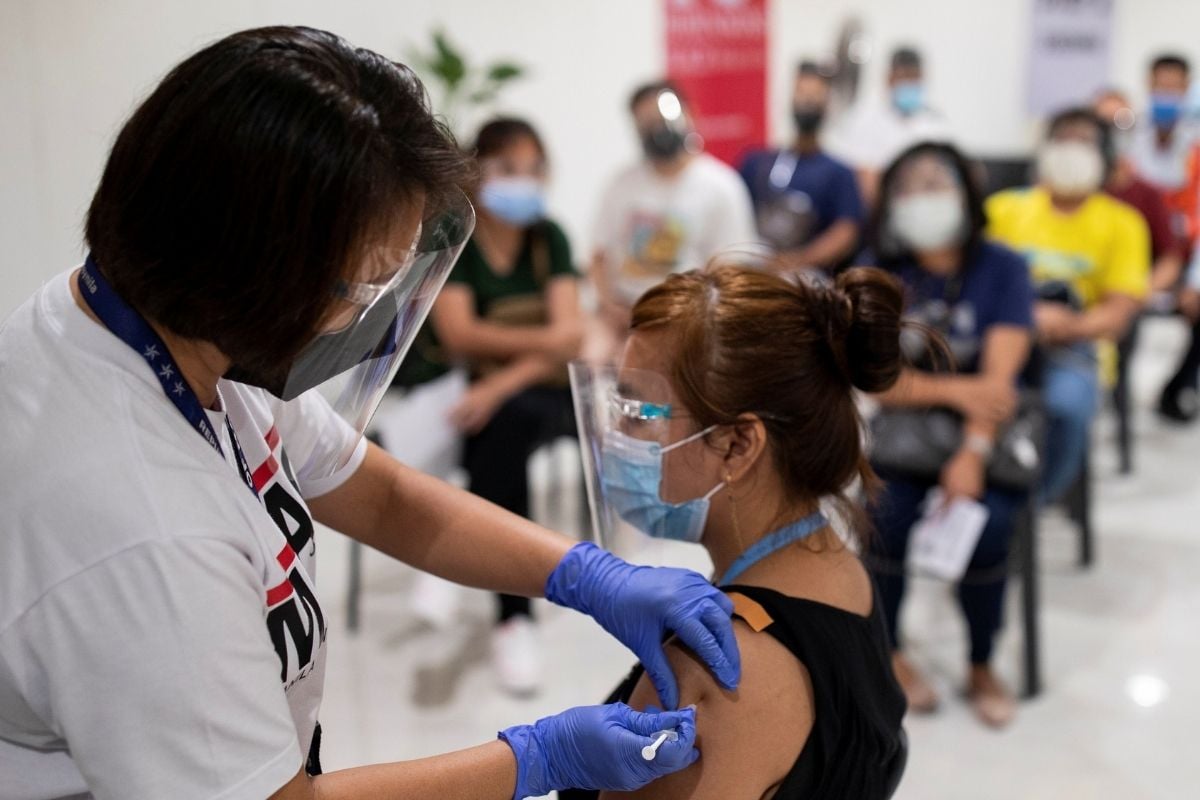 Warning that the second wave of the pandemic would be disastrous for the Philippines, President Rodrigo Duterte threatened to arrest Filipinos who did not want to be vaccinated with COVID-19 and left them "as needed". Going to India or according to media reports from the Philippines, Duterte said in a pre-recorded public speech on television on Monday that the country was facing a national emergency and "I" to contain the virus. We have to triple our efforts. " Don't get me wrong. There is a crisis facing this country. There is a national emergency. If you do not want to be vaccinated, we will arrest you. And I will inject the vaccine into your ass. You are a pest We are already suffering and you are increasing the burden, Duterte was reportedly said by INQUIRER.NET.
So be careful, everyone the Filipinos are listening to. Do not force your hand. I have a strong arm for that. No one likes it. But if you can't get vaccinated, leave the Philippines. Go to India if you want, or go somewhere in America. But as long as you are here and you are a person who can carry the virus, vaccinate yourself, Duterte, known for his glamorous and controversial remarks, said. It was. The Philippines is one of the most devastating countries in Southeast Asia, with more than 1 million cases and more than 20,000 deaths associated with COVID-19.
According to a study cited in local media, more than half of Filipinos do not want to be vaccinated with COVID-19 for fear that the shots are unsafe. The president said unvaccinated people are carriers of the virus because they can travel and contaminate others.
He also threatened to order authorities to list those who refused vaccination. Duterte expressed concern about the first Delta variant identified in India, stating that it was an "aggressive infection that poses a very serious risk." He required wearing a face shield both indoors and outdoors, calling it a "small inconvenience." According to a report from the philstar.com, "The country can't afford the second wave of the pandemic, so it can avoid a'disaster'.
"The first wave (of the pandemic) really ran out of government resources, and the other would be disastrous for the country. That's why it's better to be tough." "We said we had to triple our efforts … we can't afford the second wave because it could be much worse than the first wave. There is a problem with our economy, it's a country I said it would be a disaster for me. "
As of June 20, Philippine authorities have fully vaccinated 2.1 million people, slowly moving towards the government's goal of immunizing up to 70 million people in 110 million countries this year. I'm on the way. Duterte, who has been criticized for his rigorous approach to containing the virus, also supported his decision not to reopen school, CNN reported.
INQUIRER.NET reports that the government is focusing on achieving herd immunity with COVID-19 vaccination and can resume the economy, but not all Filipinos are confident in the vaccine. Not. According to a survey by Social Weather Stations (SWS) last year, only 66% wanted to be vaccinated with COVID-19.
In a recent SWS survey, only 32% of respondents said they wanted vaccination, a decline in this percentage. According to Johns Hopkins University coronavirus data, the Philippines reports 1,364,239 COVID-19 cases and 23,749 deaths.
Duterte unleashed an anti-drug campaign that killed thousands after becoming president in 2016. According to human rights groups, Philippine officials executed the suspected drug promptly, but Duterte claimed that the murdered had violently resisted the arrest. In the same speech, Duterte swiped the International Criminal Court after ICC prosecutors sought permission from the court for a complete investigation into the drug war killings in the Philippines.
..
Read all the latest news, latest news, coronavirus news here
Filipino Pres for those who do not want to be vaccinated with COVID-19
Source link Filipino Pres for those who do not want to be vaccinated with COVID-19