Auto
Electric Royal Enfield? A 15 year old uses scrap to make a look-alike e-bike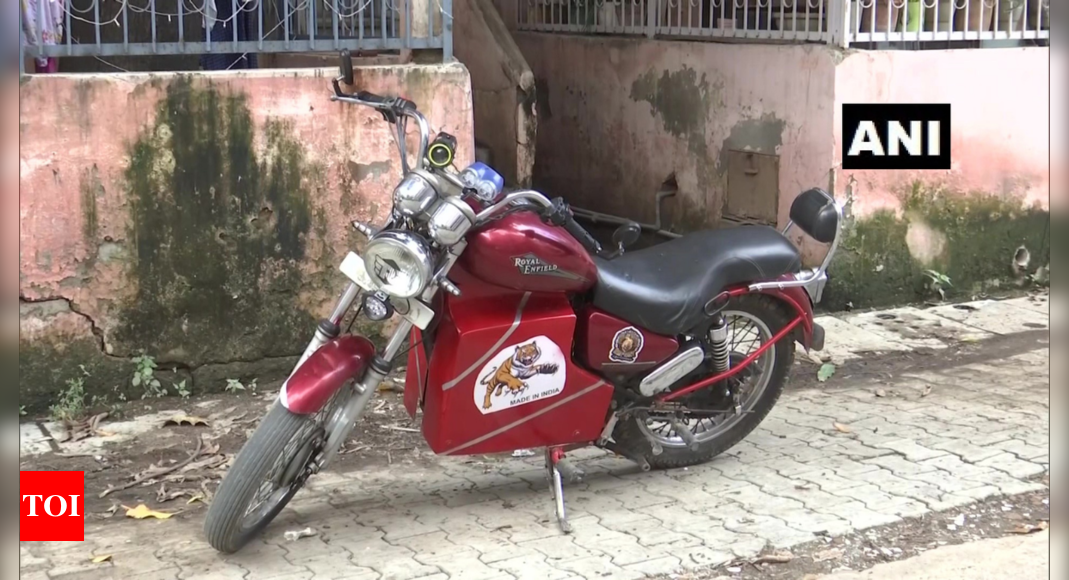 New Delhi: 15-year-old Rajan made an electric bike from scrap. This is similar to the miniature Royal Enfield.
A ninth standard student studying Sarvodaya Bal Vidyalaya at Subhash Naga in Delhi told ANI that he spent only Rs 45,000 to make this electric bike from scrap.
"It took me three months to collect the parts and three days to assemble them into an electric bike," he said.
Previously, he also made an e-cycle, but was injured in an accident because he could not install a speed control mechanism.
Taking advantage of the COVID-19 blockade, he spent time with mechanics and broadened his horizons of knowledge.
"At a motor shop near my residence, I was asking questions about motor technology," he said.
"My dad had his anxiety that I might not be able to do that, but my mother persuaded him," Rajan added.
His father, Dashras Sharma, said Rajan had been a curious kid since he was a kid and loved playing with electronics. "To work on this bike, he lied to me and said he was assigned by the school to recycle the bike," the father said.
Sharma further emphasized that his son was discouraged from completing this project. "He was injured many times during the weld, but he continued. I didn't have time to help him on the project because of my work. He was alone all the time," he said.
The father insisted that Rajan would succeed in all future efforts, saying "I am confident that he can do much for the country if the government gives the necessary support." rice field.


Electric Royal Enfield? A 15 year old uses scrap to make a look-alike e-bike
Source link Electric Royal Enfield? A 15 year old uses scrap to make a look-alike e-bike