World
Ecuadorian prison riots kill 62 people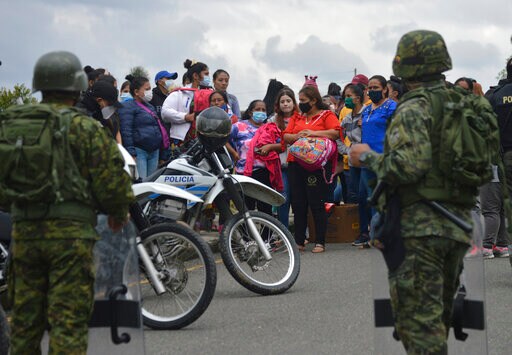 Quito, Ecuador: Officials said Tuesday that 62 prisoners were killed in riots in prisons in three cities in Ecuador as a result of fighting and escape attempts between rival gangsters.
Prison chief Edmund Moncayo said at a news conference that 800 police stations were helping to regain control of the facility. Hundreds of tactical police officers have been deployed since the clash at the end of Monday.
Moncayo said the two groups were trying to gain criminal leadership within the containment center and that a search for weapons by police officers on Monday caused the clash.
According to Moncayo, 33 died in Cuenca prisons in southern Ecuador, 21 in the Pacific coast of Guayaquil and eight in the central city of Ratakuunga.
Moncayo said nearly 70% of the country's prison population lives in anxious centers.
Government Minister Patricio Pasmio sent a tweet condemning the collaborative actions of criminal gangs to create violence in national prisons, saying, "We are in control of actions to regain control.
Disclaimer: This post is auto-published from the agency feed without modification of the text and has not been reviewed by the editor.


Ecuadorian prison riots kill 62 people
Source link Ecuadorian prison riots kill 62 people