Business
Crude oil production fell 6.3% in May, gas production surged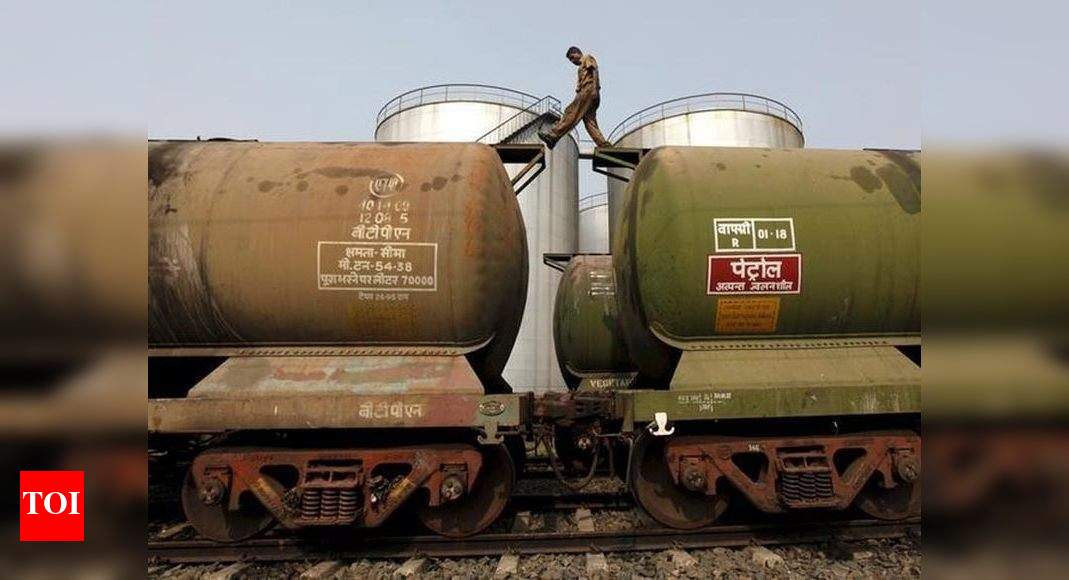 New Delhi: India's crude oil production fell 6.3% in May after state-owned ONGC fell nearly a tenth due to the cyclone "Taukte," government data said Tuesday.
Crude oil production in May was 2.43 million tonnes, 6.32 percent lower than 2.6 million tonnes last month, according to the latest data released by the Ministry of Petroleum and Natural Gas.
The country's largest producer, the Oil and Natural Gas Corporation (ONGC), reported a significant 9.63 percent reduction in production at 1.5 million tonnes, "due to the conditions caused by the cyclone" Taukte "."
Last month, a serious cyclone, Taukte, struck the west coast, disrupting economic activity. ONGC's main oil and gas production fields are located offshore in the west.
ONGC also reduced natural gas production by more than 9%, but was able to increase overall production by increasing production from Reliance Industries Limited and BP's KG-D6 block.
The country's gas production increased by 19% to 2.74 billion cubic meters due to a 10-fold increase in production from the eastern offshore where the KG-D6 block is located.
Reliance-BP is putting a second wave of discoveries on the KG-D6 block into production to help boost overall production.
"Increased gas production is from wells from the D-34 field (and) satellite clusters of the KG-DWN-98 / 3 (KG-D6), which began on December 18, 2020 (from April 25, 2021). It is due to the contribution from the start), "said the description of the data.
ONGC's 1.64bcm gas production decreased by 9.08% from the previous year. This is due to the "decrease in gas production off the western coast due to the cyclone taucate" and the decrease in production from the oil field off the eastern coast.
Refineries processed 16% more crude oil at about 19 million tonnes in May as demand recovered due to deregulation of Covid.
While public sector refiners have increased the processing of crude oil into fuel by more than a fifth, private sector reliance and Nayala Energy have processed nearly 5% more crude oil.
The public sector refinery operated at 91% of production capacity in May, and Reliance's only export sector in Jamnagar, Gujarat operated at 83.7% of production capacity. Other Reliance units that meet domestic needs were operating at 101.7 percent capacity. Nayara operated the Vadinar Refinery with a capacity of 99.5%.
Together, all refineries produced 1990 million tonnes of petroleum products. This is 15.3 percent more than in the same month last year.
India was completely closed in May last year.


Crude oil production fell 6.3% in May, gas production surged
Source link Crude oil production fell 6.3% in May, gas production surged