Business
Covid-19: India has reported 6,041 Omicron cases and 2,68,833 overall fresh cases in the last 24 hours. Weekly positive rate is 12.84%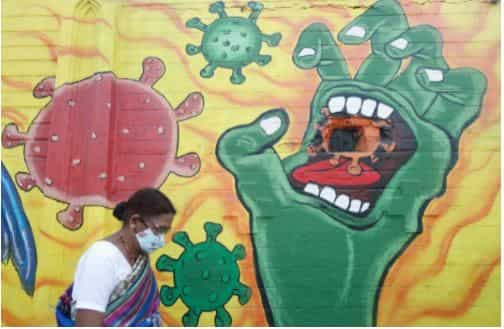 According to data released by the Ministry of Health and Family Welfare, India has reported a total of 6,041 cases of Omicron in the last 24 hours, bringing the total number of new infections to 2,68,833. Omicron's growth was more than five percent higher than recorded yesterday, the release further said.
The weekly positive rate is 12.84% and India's active case load is currently 14,17,820, the release states. The data is as of today at 7 am. Active cases make up 3.85 percent of all positive cases in the country.
See ZeeBusiness Live TV Streaming below.
On the other hand, the recovery rate is 94.83%.
Meanwhile, the cumulative COVID-19 vaccination rate in India has exceeded 156.02 cr, and more than 580,000 rupees have been vaccinated in the last 24 hours.
This was achieved through 1,67,37,458 sessions. The announcement further states that 1,22,684 patients have recovered in the last 24 hours, and the cumulative total of recovered patients (since the start of the pandemic) is now 3,49,47,390.
The release claimed that testing capabilities across the country continue to expand. He further states that a total of 16,13,740 tests have been conducted in the last 24 hours.
The release states that India has conducted cumulative testing of over 70.07Cr (70,07,12,824) so ​​far.
Although the test ability has been strengthened nationwide, the weekly positive rate in Japan is currently 12.84%, and the daily positive rate is also reported to be 16.66%.


Covid-19: India has reported 6,041 Omicron cases and 2,68,833 overall fresh cases in the last 24 hours. Weekly positive rate is 12.84%
Source link Covid-19: India has reported 6,041 Omicron cases and 2,68,833 overall fresh cases in the last 24 hours. Weekly positive rate is 12.84%