Tech
Covid-19: Can surgical masks be reused?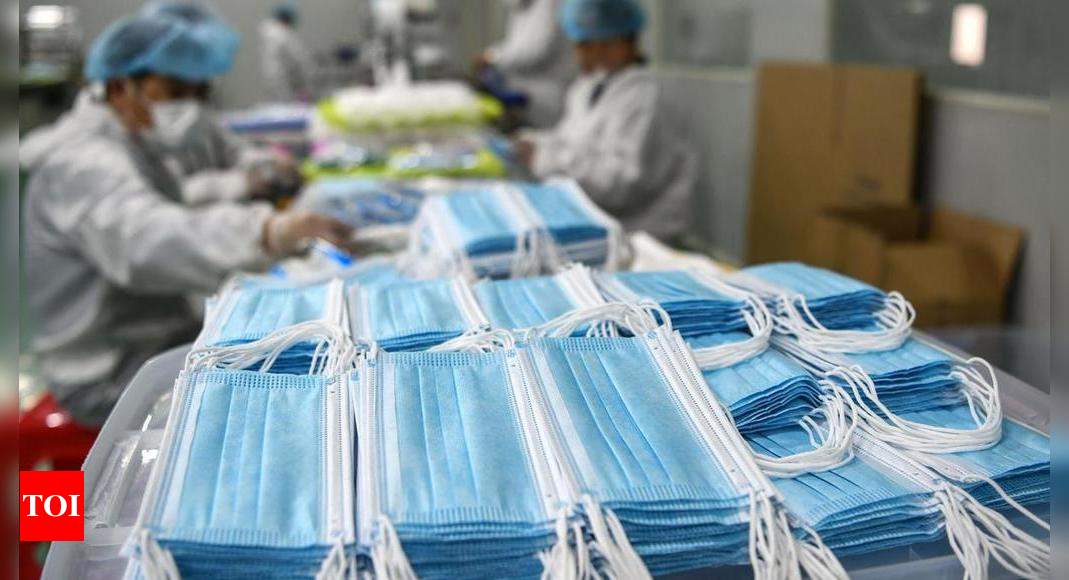 Paris: Health officials say that the most popular anti-covid weapon, the surgical mask, needs to be discarded in a single use, but due to environmental issues, some scientists have made this recommendation. I am asking questions.
As the coronavirus continues to spread, masks are becoming mandatory in public transport, stores, and workplaces in many places.
But costs are a problem, as are the fact that so many disposable plastic masks get caught in waterways and the ocean.
One alternative is a reusable cloth mask, but many people prefer disposable surgical masks because they are lightweight and inexpensive individually.
"Medical masks are a one-time use," said the World Health Organization. "Put the mask immediately, preferably in a closed trash can."
However, faced with a shortage during the first wave of the Covid-19 pandemic in March and April, WHO said in a June report that it was an "exceptional procedure" for disinfecting and reusing disposable masks. Allowed.
The US Food and Drug Administration (FDA) recommends hydrogen peroxide vapor to decontaminate N95 masks worn by healthcare professionals in emergencies.
Other methods of purifying single-use masks include exposure to high temperatures or UV light.
However, these methods are inconvenient for householders, says Dennis Corppet, a French microbiologist and member of Adios Corona.
Adios Corona, a group of scientists who provide general information about Covid-19, recommends "put a mask in a clearly dated paper envelope and leave it for 7 days."
"Several scientific studies have shown that the virus is almost all dead on the mask after 7 days," Corpet said.
According to a study published in The Lancet, only 0.1% of the virus on the outer surface of the mask was detectable after a week.
However, this method is not suitable for healthcare professionals with high viral load.
Peter Tsai, the inventor of the N95 charged filter material, agrees to the 7-day method.
However, he suggests leaving the used mask open for a week before reusing it. This cycle can be repeated 5-10 times.
Disposable masks can also be placed in the oven, Tsai told AFP. Ideally at temperatures between 70 and 75 degrees Celsius (158 to 167 degrees Fahrenheit), it's not too high to avoid burning plastic, but hot enough to kill the virus.
However, washing the mask in the washing machine is not a good idea.
"Washing without detergent may not wash away the virus," Tsai said. "And when you wash it with detergent, the (electrostatic) charge disappears," and its efficiency drops.
UFC-Que Choisir, a French consumer rights organization, washed surgical masks at 60 ° C, tumble-dried them and ironed them. After these 10 cycles, the mask filtered at least 90% of the 3 micron particles.
"Apart from the slightest felt, the washed surgical mask was at least as efficient as the best cloth mask," UFC-Que Choisir reported last week.
Philippe Vroman, a researcher at the French University of Engineering Ensait, came to the same conclusion.
After five washes, "there is virtually no difference (of filtration) in 3 micron particles," Vroman said, based on preliminary results that have not yet been published in peer-reviewed scientific journals.
"And it's better to change and wash the mask every four hours, rather than wearing it for days in a row like some people do. It's like underwear," he said.
However, not all scientists agree.
Kaiming Ye, director of biomedical engineering at Binghamton University in New York, said:
Official advice from health authorities will not change until further research on this issue is published.
French health official DGS said that "after use, a disposable surgical mask needs to be bottled", but more research is underway.
Covid-19: Can surgical masks be reused?
Source link Covid-19: Can surgical masks be reused?