Business
Coal India plans to raise coal prices by 11%, President Pramoda Grawar suggests-focusing on these two stocks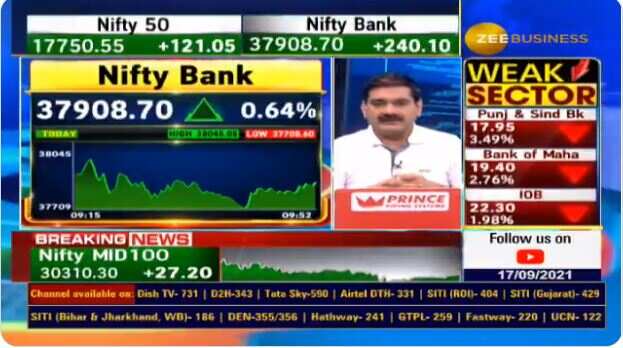 Big news of Coal India! The company is likely to raise prices. Why is Coal India raising coal prices? How much do you expect to increase? And how does that affect the company's balance sheet and which stocks? Research analyst Ashish Chaturvedi shares everything.
In a conversation with Zee Business Editor-in-Chief Anil Singhvi, Chaturvedi said price increases were awaited. For years, Coal India hasn't raised prices. The company announced its final price increase in 2018. The market expects a 10-11 percent price increase on the card. On Wednesday (September 15th), the company's chairman, Pramod Agrawar, hinted at a price increase. For many years the price is the same. And in the world market, the proportion of coal is continuously increasing.
He added that over the past year, India's imports of coal from the United States have skyrocketed by 100-120 percent. China's coal prices are the highest ever. Indonesia and Australia are the largest coal markets, and they have also witnessed a 30% increase in just three months. The global market is soaring, and surprisingly, that's why the Indian market, which was in high demand and faced a coal shortage, was behind it. Coal India is the largest coal miner in the world, not just in India. To date, about 80% of electricity is generated by heat such as coal from India.
"The renewable energy theme is underway and it will take time to reach important markets. Until then, Coal India has great opportunities, businesses and market sizes. But surprisingly, India Prices are rising in the global market due to a shortage of coal in the market, but so far there are no signs of a price increase in the Indian market by Coal India. "
So there is speculation that price increases will occur now, and companies will gradually announce such price increases. This directly benefits Coal India's dividend liberal policy. The balance sheet is already very strong. He added that after the price increase, operational performance would also improve.
जल्दहीकोयलेकेदाम 11% तकदामबढ़ाएगा Coal India

कंपनीक्योंबढ़ानेवालीहैकीमतें?

किनकंपनियोंपरकरेंफोकस?

जाननेकेलिएदेखिएयेरिसर्च #CoalIndia @AnilSinghvi_ @AshishZBiz @ s_sedani05 pic.twitter.com/PLQKyBbEAZ

— Zee Business (@ZeeBusiness) September 17, 2021
There are two more stocks that will be focused on and will benefit from this price increase. Lignite manufacturing company. This was previously emphasized by Editor-in-Chief Anil Singhvi. Lignite is also known as lignite because it has a lower heat capacity than regular coal. And that's why it's considered inferior coal. But if Coal India raises prices, these two stocks (NLC India and GMDC) will also be affected. He said there would be movement in these two stocks.
See Zee Business Live TV Streaming below.
Commenting on Coal India and the stocks of the lignite manufacturer, market expert Siddhars Sedani said that the way Coal India plans to raise prices would definitely benefit the company. The quality of coal is also improving. So, in both ways you will get a better price. He said Coal India has a strong portfolio company and dividends are great.
(Disclaimer: The views / suggestions / advice presented here in this article are by investment experts only. ZeeBusiness advises readers to consult an investment adviser before making financial decisions. It is recommended.)


Coal India plans to raise coal prices by 11%, President Pramoda Grawar suggests-focusing on these two stocks
Source link Coal India plans to raise coal prices by 11%, President Pramoda Grawar suggests-focusing on these two stocks