Education
Cancellation of ISC and CBSE exams elicits complex reactions from Kolkata students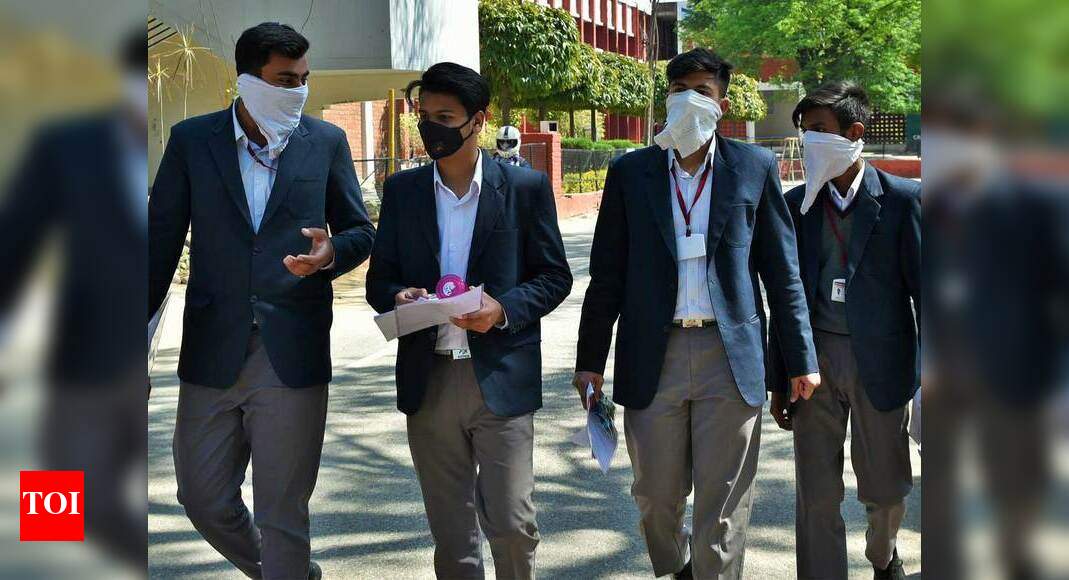 Kolkata: While some students and their parents welcome the decision to discontinue the ISC and CBSE exams on Tuesday night, some students are concerned about the purpose of the evaluation process. Online test.
"We are pleased that the authorities have chosen to solve the problem rather than prolong their anxiety. Our children have studied in the same class for 16 months. They have been receiving it for the last two months. The dilemma that has left the exam now and is now being tested was almost inhumane. The CBSE meeting held earlier this month only added uncertainty. CISCE complies with CBSE. So I was very worried about what would happen, "said parent Deepti Sengupta.
Students like Aditya Garai at Calcutta Boys School, who wanted to be able to take the exam after working hard, seemed disappointed. "Why couldn't we have a simplified formula that shortened the time for major subjects and exams? The mark sheet based on internal evaluation is very unfair because many students resorted to unfair means. Before 2019, I didn't take the classroom exam so seriously, so retrospective evaluation doesn't help either. "
Congrats!
Voting was successful
Dewi Sukarno, principal of Modern High School, thought that the mark sheet would be rationalized or normalized to alleviate the anxiety caused by the inflated score. "This decision to cancel the ISC and CBSE is inevitable. After this experience, there is a long-term formula for 360-degree evaluation, and we should think that our system will change forever.

A Bengal bureaucrat said, "The government has taken responsibility before making a decision. If our children went to a crowded school for the exam, they had to secure their vaccination first."
Anumit Lahiri, a student at DPS New Town, said: We are afraid of the virus itself, not the test. He and his friends have launched a hashtag campaign "novaccinenoexam" in recent weeks.
"Last year, the students were asymptomatic carriers and were only worried about infecting their parents and grandparents. In the second wave, when so many young people were infected with the Indian coronavirus variant, Both students and teachers faced the fear of death. Thanks to you, all speculation is over, "said the teacher at La Martiniere for Girls. "We are pleased that the government has listened to thousands of opinions and has taken into account the concerns of all stakeholders," said parent Srija Das.


Cancellation of ISC and CBSE exams elicits complex reactions from Kolkata students
Source link Cancellation of ISC and CBSE exams elicits complex reactions from Kolkata students