Education
Bihar NEETUG Counseling Benefits List has been released. Click here for the link to download UGMAC2020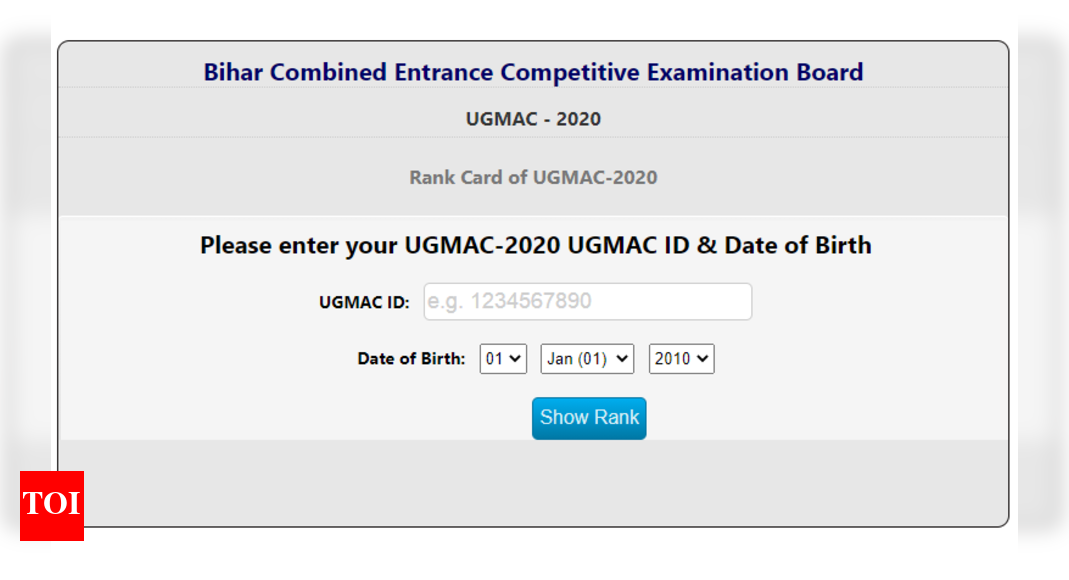 The Bihar State Combined Admissions Competition Examination Committee (BCECEB) has released a notice of MBBS / BDS / BVSc Undergraduate Medical Admissions Counseling (UGMAC)-2020. & AHin Govt Medical / Dental / Bihar Veterinary Colleges and Private Medical / Dental Colleges of Bihar.
Following the notification issued by BCECEB, the UGMAC 2020 rank list based on the results of NEET (UG) 2020 has been uploaded to the official website of the Board, bceceboard.bihar.gov.in. Candidates applying for medical admission in Bihar are advised to visit the official website of the Board to check and download the UGMAC 2020 rank card. Below is a direct link to the BCECE BUGMAC2020 Rank Card for candidate reference.
Direct link: Check the Bihar UGMAC NEET UG2020 Benefits List
Details of the counseling process, registration and selection entries are also available on the official Board website. Students are encouraged to visit the official website of the board for more information.
Bihar NEET Counseling 2020 Schedule
| | |
| --- | --- |
| activity | date |
| Publication of merit list | November 17, 2020 |
| Online registration and seat selection will begin | November 19, 2020 |
| Last day of registration, choice entry, choice lock | November 24, 2020 |
| 1st temporary seat allocation result | November 27, 2020 |
| Round 1 document validation | November 28, 2020-December 1, 2020 |
| Second round provisional seat allocation results | December 4, 2020 |
| Round 2 document validation | December 5, 2020-December 2020 |
Documents required for Bihar NEETUG Counseling 2020
NEET (UG) Original Admission Card-2020
UGMAC-2020 rank card
Print from selection slip
Download 3 copies of the printed matter of the provisional allocation order
Certificate of acceptance / mark sheet / admission permit / equivalent exam
Certificate of Pass / Mark Sheet / Intermediate Sc Admission Card / Equivalent Exam
Bihar residence certificate officially issued by the relevant CO countersigned by the permanent resident DM / SDO (citizen)
Caste certificate officially issued by the relevant CO sub-signed by DM / SDO (Civil)
All original certificates based on the requirements of the UGMAC-2020 prospectus
Original certificate based on the requirements of the UGMAC-2020 prospectus (if applicable)
6 copies of passport-sized photos pasted on Admit Card NEET (UG) -2020
Copy of Aadhaar card
Download the printed application form (Part A and Part B) completed online UGMAC-2020
Download 2 copies of the printed verification slip


Bihar NEETUG Counseling Benefits List has been released. Click here for the link to download UGMAC2020
Source link Bihar NEETUG Counseling Benefits List has been released. Click here for the link to download UGMAC2020