Lifestyle
Beyond political graffiti, Kolkata's new initiative promises to cover the city with beautiful art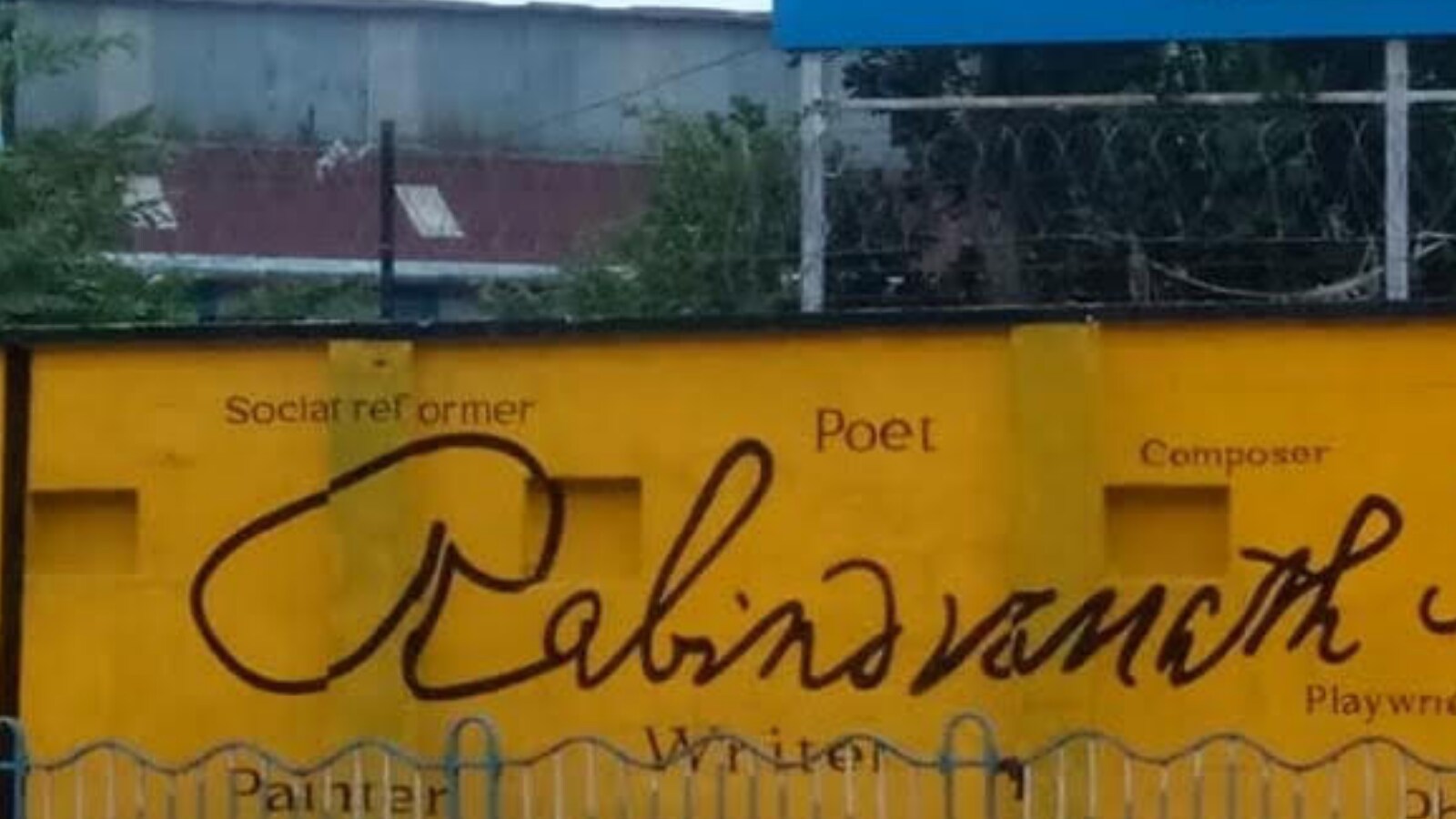 In Bengal, street graffiti has primarily political implications. Political party symbols appear overnight on pristine whitewashed walls. Most Kolkata residents know better than painting the borders of their homes with a new coat before the election. Occasionally, elaborate artwork also appears on the walls of some obscure lanes and streets leading to subway stations, which is less common in cities like Kolkata. You can hear philosophical debates on the streets, and even in grocery stores. Art is essential, but not always the main focus.
However, this Independence Day is an attempt to prevent such art from sporadically on the streets of Kolkata. An art campaign called "Kolkata Color" was recently launched to emphasize the diverse spirits of the city. The West Bengal Transport Authority has launched this art initiative to celebrate Kolkata and its famous people. Therefore, the central location of the new artistic graffiti is the wall of the WBTC depot.
Regarding the initiative, the MD of WBTC Rajanvir Singh Kapur said: It doesn't look good. This adds an artistic touch to the artistic center of India and may discourage people from ruining the walls. "
"We are still in the early stages, but in the future we will invite prominent artists from Kolkata to help create such public art in famous places to make the city of joy even more beautiful. It's going to happen, "added Kapoor.
The Colors of Kolkata campaign covers most of the walls of the depot, starting at Park Circus and ending at Durga Pjar. New art will appear in the Tollygunge near the Ballygunge Phari and across from the Tollygunge and Gariahat.
Graffiti is also drawn around Tram World, one of the world's most unique tram museums, launched to commemorate the 140th anniversary of the establishment of the Calcutta Tramways Company in London in December 2020. It will be.
The first two artworks curated under this initiative by WBTC became city-based artist Mudar Patherya.
"The purpose of #coloursofkolkata is to use the public walls of the city to send special messages. Kolkata is one of the most vibrant cities in the country, both artistically and aesthetically. Give us this opportunity. Thanks to WBTC, the movement aims to attract a variety of artists and bring the best faces of the city to the fore, "said Patherya.
Since this year marks the 100th anniversary of Satyajit Ray's birth and the 160th anniversary of Rabindranath Tagore's birth, the campaign began with graffiti of two heroes on the walls of the Park Circus and the WBTC Tram Depot.
Once the overall depot wall is completed, it will be one of the unique initiatives in any Indian city. Kolkata is known as the center of Indian art, and this initiative ensures that there is enough art in the city to deserve its name.
Read all the latest news, latest news, coronavirus news here
Beyond political graffiti, Kolkata's new initiative promises to cover the city with beautiful art
Source link Beyond political graffiti, Kolkata's new initiative promises to cover the city with beautiful art