Entertainment
After announcing her role as her next Goddess Seater; Kangana Ranaut shares pictures of school drama | Hindi Movie News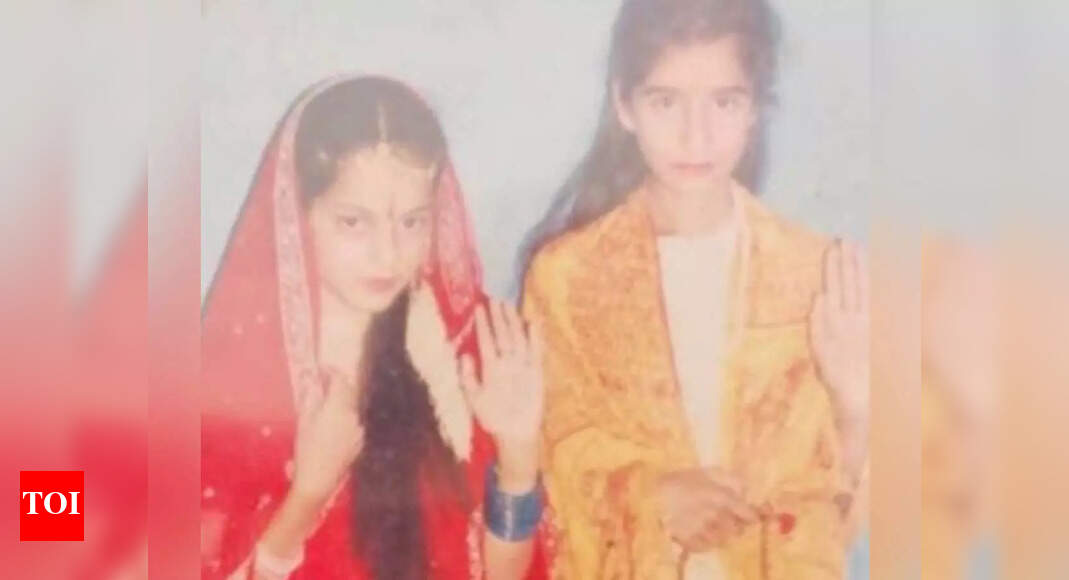 Kangana Larnout is ready to play the role of Goddess Sita in the next mythical film "Incarnation-Sita". The actress announced the same on her Instagram as she shared the movie teaser poster.
Now she went to the photo sharing app and shared a photo essay on the role of Goddess Sita in school drama. She captioned the photo, "I also played a seater at school when I was 12 years old. Haha … Sharam Chandra Kijay."
Check out the pictures here:

Meanwhile, the actress posted, "Incarnation-Seater. I'm happy to be part of the title role with this team of highly talented artists. With the blessing of Sitaram … Jaishyaram."
The film is directed by Alaukik Desai and will be released in five languages: Hindi, Tamil, Telugu, Malayalam and Kannada.
Kangana was last seen in the recently released "Thalaivii," a biography of J. Jayalarita, who turned from an actor to a politician. Apart from this, Kangana has "Tehas", "Darkad" and "Manical Nika Returns: Legend of Dida" in the pipeline. She will also play the role of former Prime Minister Indira Gandhi in the upcoming political drama "Emergency."

After announcing her role as her next Goddess Seater; Kangana Ranaut shares pictures of school drama | Hindi Movie News
Source link After announcing her role as her next Goddess Seater; Kangana Ranaut shares pictures of school drama | Hindi Movie News