Sports
Adam Cole betrays Roderick Strong, young Grizzold veteran beats Killian Dain and Drake Maverick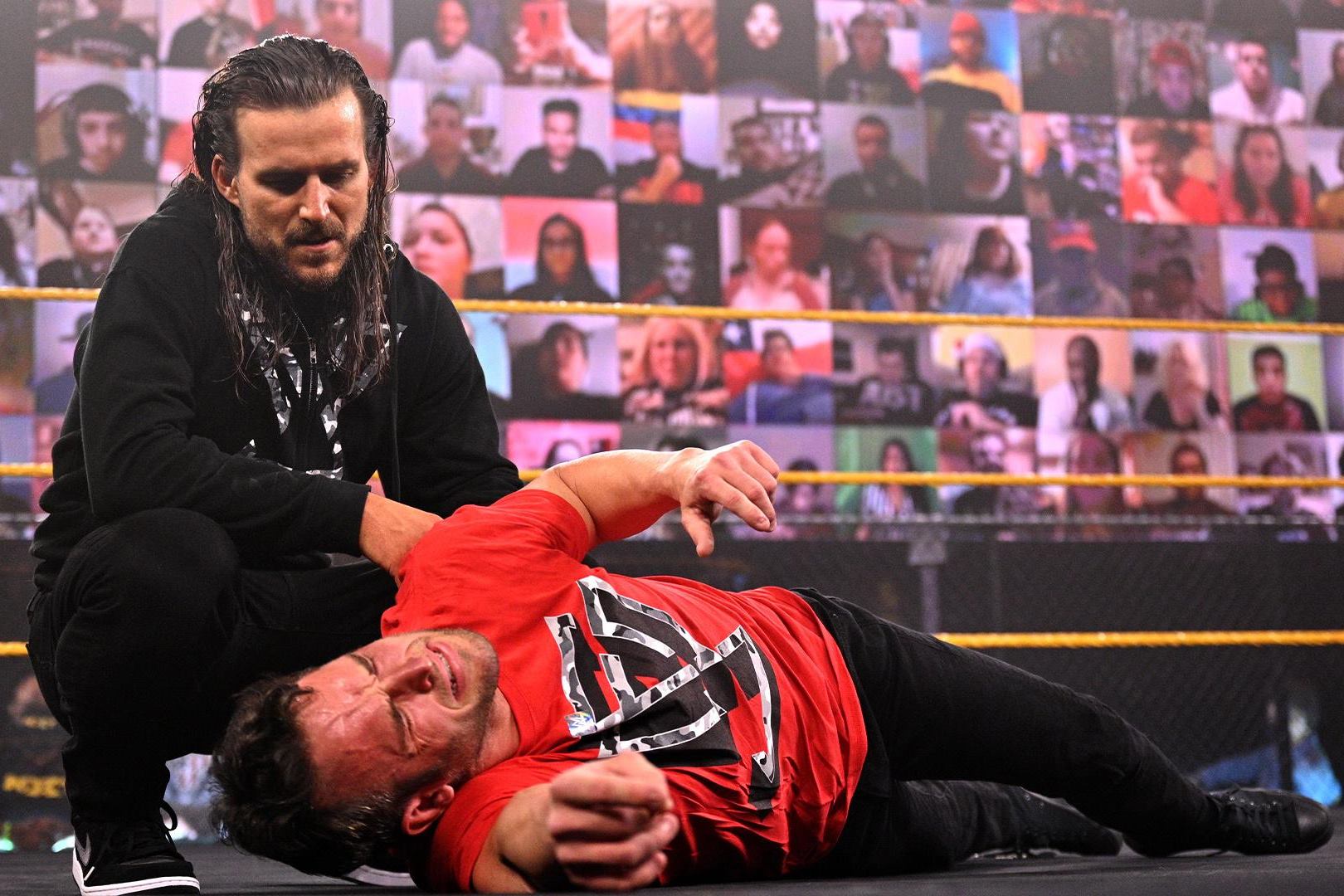 The episode of WWE NXT on Wednesday night was fascinating, entertaining, and certainly energetic. Even for the most loyal WWE fans, some games were too strong. There is debate around Zoey Stark, and quite a few fans have the opinion that it's a little too early for her to join the NXT Women's Championship. Unfortunately, Stark's performance proved that there were people shortly after she lost the match against Io Shirai. Another fierce match was Killian Dain and Drake Maverick vs. Grizzled Young Veterans. Things got so fierce in this match that Dain ran away to save money.
Let's take a quick look at the results of the match that took place on Wednesday, February 24th.
Dexter Lumis vs Johnny Gargano: Lumis defeated Gargano by submission. The match was not only fun for WWE fans, but also filled with a fair amount of drama. Dexter's performance from the beginning was very solid and many viewers would have guessed his victory in advance. In addition, it turns out that the winner of the match was actually working on his game and wasn't distracted. Perhaps to distract him, Indi Hartwell did his best to flirt with him, but he paid no attention and continued to focus on the match.
Zoe Stark vs Io Shirai:Shirai defeated Stark with Pinfall. Fans will agree that Stark is a little too early to wrestle at the NXT Women's Championship. Shirai proved to his fans who the real winner was by winning the stellar Running Nice Strike and Diving Moonsault Press. The match was fierce and there were moments when it really looked like it was nailing. During the match, it was clear that Stark was working hard to get rid of Shirai. Some of her attempts seem to be very fierce, but none were as powerful as defeating Shirai.
Xia Li vs Kacy Catanzaro:Lee defeated Katanzaro at TKO. The fierce match was finally canceled by the referee after Katanzaro shouted in pain. From the appearance, it seems that the knee was severely injured. The match began with a fierce attack attempt from Lee. Katanzaro was somehow able to avoid the attempt. Shortly thereafter, Lee found Catanzaro trying to fly. At that moment, she attacked her in the way she first dropped her chest on the rope at the top of the ring. Following this move, Katanzaro replied with a dropkick that sent Li to the corner. After that, a few violent exchanges were made until Katanzaro couldn't get up due to severe pain.
Killian Dain and Drake Maverick vs Grizzled Young Veteran:Grizzled Young Veterans won the pinfall. This was probably one of the most intense matches throughout the episode. Even if they had a small chance of winning during the match, they didn't seem to want to miss it. There was a moment when Maverick didn't seem to get up. Grizzled's young veterans were unable to strike Maverick's doomsday device as Dane fled for rescue. There was a point in the match when members of the Grizzled Young Veterans lifted and threw both Dane and Maverick together.
Karion Cross vs Santos Escobar: Cross defeated Escobar in Pinfall. Before the match officially began, Cross was to attack Legado del Fantasma. This gave Escobar the opportunity to attack him from behind. Shortly thereafter, Cross was seen chasing Escobar on the truck. With his comeback, Escobar slammed the truck door against Cross's arm. The attempt was very powerful, but Kross made no difference. Eventually, when the two seemingly angry wrestlers arrived in the ring, Escobar tried to hit him with a steel chair, which didn't seem to make a big difference to him either. Things got very terrible when Escobar wrapped his arm around a steel chair and hit it into a ring post. The match ended with a devastating ending, Saito, with Cross dragging Escobar to the table. The cloth was so enthusiastic that the announcer's table was completely destroyed.


Adam Cole betrays Roderick Strong, young Grizzold veteran beats Killian Dain and Drake Maverick
Source link Adam Cole betrays Roderick Strong, young Grizzold veteran beats Killian Dain and Drake Maverick