Entertainment
Aaliyah Kashyap publishes #MeToo's allegations against his father Anurag Kashyap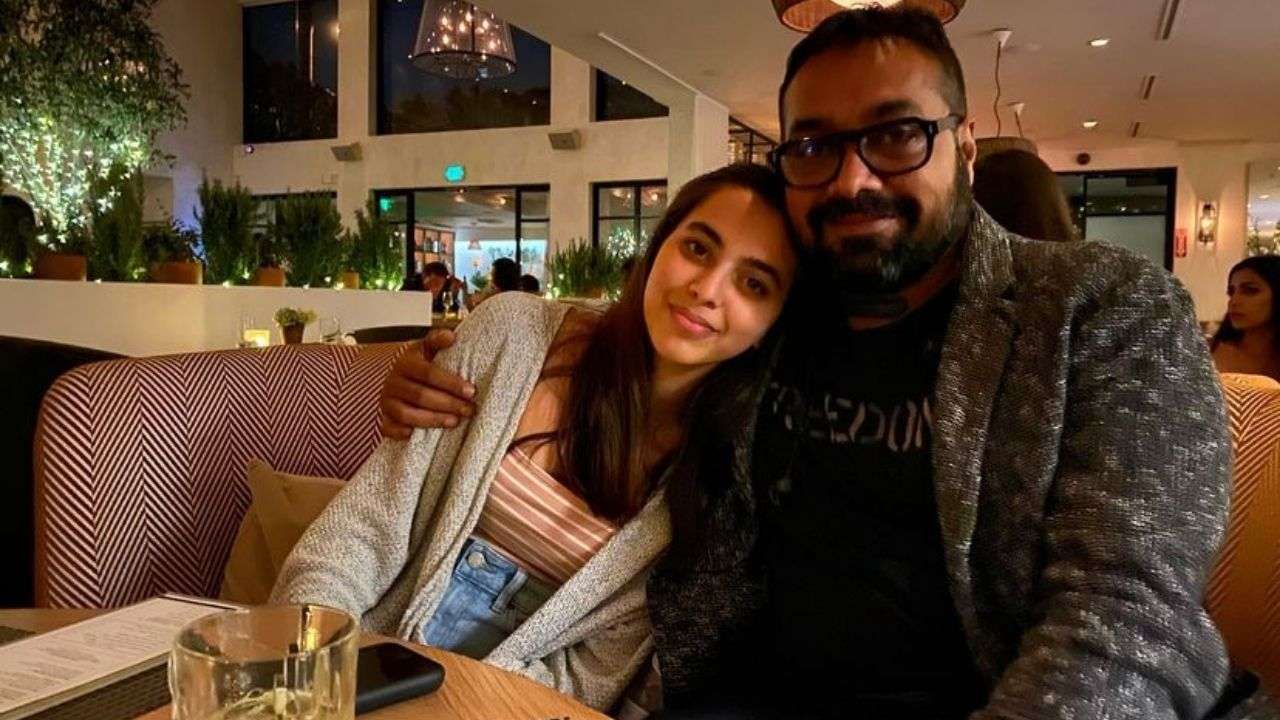 Anurag Kashyap is very close to his daughter Aaliyah Kashyap. Recently, Aaliyah talked about MeToo's claim to her father and how it affected her. In September 2020, actress Payal Ghosh accused Anurag of sexual harassment. However, the filmmaker denied the claim and called it an "absolute lie."
Aaliyah recently appeared in Zoom's "Invitation to Season 2 Only", stating that MeToo's allegations bothered her most because of the misrepresentation of her father's personality.
"#MeToo's claim has plagued me a lot. Hatred doesn't reach me. What plagues me is the misrepresentation of his personality. People think he's a terrible man. When I asked someone near me, he was the softest teddy bear I've ever met, "said Aaliyah.
Aaliyah also shared that the situation gives her "anxiety." She said. "This is anxious to me, not a hatred. I know that whatever I hate him is from people who have nothing to do with their lives. My dad also doesn't want to exacerbate my anxiety, so he's trying harder to keep his stuff away from me. "
Earlier this year, Aaliyah was open to fighting serious mental health problems on her YouTube channel. She revealed that she had suffered from "anxiety and depression since I was a teenager," but it has been difficult for her since November last year.
"I've always dealt with anxiety and depression since I was a teenager, probably since I was 13-14 years old. I've always dealt with it on and off, but I can't. It wasn't bad. It was always easy to get out of it. If I really wanted to get out of it, I could. It's all in my head and it's my life. It didn't bother me until it was like ruining it. It didn't interfere with my life. I felt depressed and anxious, but I was able to get out of it. Since then I haven't been able to snap out from it, which is strange to me, because usually I'm very easy to snap out from it. I do therapy and counseling sessions I'll be fine for months to weeks, but it's been really hard since November. I'm very low, crying constantly, and life has a purpose, like I didn't want to be or do anything I felt like I wasn't burdening everyone else, and all of these negative annoying thoughts in my mind are clearly not true. , That was how it felt, "she said.
She further said that when she visited a psychiatrist, she was diagnosed with panic disorder and felt better after taking the drug.
For those without knowledge, Aaliyah is currently conducting more advanced research in the United States.
Aaliyah Kashyap publishes #MeToo's allegations against his father Anurag Kashyap
Source link Aaliyah Kashyap publishes #MeToo's allegations against his father Anurag Kashyap